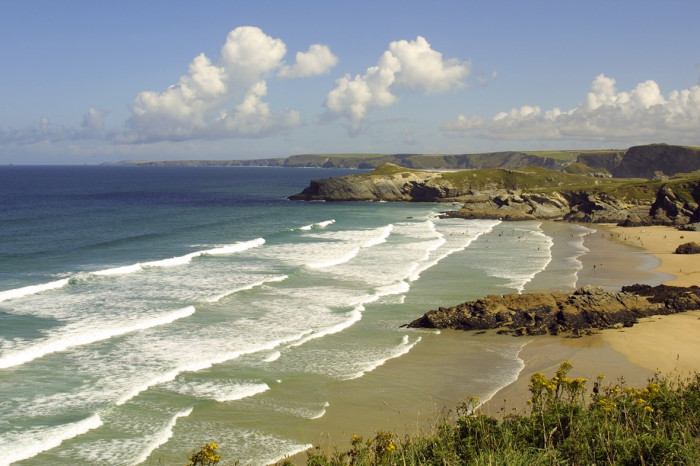 Pre-historic Cornwall may have been the setting for a "Klondike-like" gold rush as prospectors rushed to the region to extract gold from rivers and streams, before exporting them as far as Ireland and France to be used in the manufacture of ornaments.
Archaeologists at the Universities of Bristol and Southampton used new technologies to analyse gold used in precious gold artefacts found in Ireland and discovered the gold hadn't originated locally, as had been thought, but from across the ocean in Cornwall and neighbouring West Devon.
It's estimated some 200kg of gold was extracted from Cornwall's rivers and streams between the 22nd and 17th century BC, though only a tiny proportion has so far been identified in around 270 gold artefacts including jewellery, breast plates and plaques. The rest was probably melted down later to make new items.
The gold discovered in the south-west was probably less important than tin, for which Cornwall has long been famous, because tin was mixed with copper to produce bronze, used to make farming implements.
Southampton University's Dr Chris Standish, who conducted the metallurgical research, said: "The available evidence strongly suggests that in Bronze Age Cornwall and West Devon, tin wasn't obtained through mining, but was instead extracted from the areas' rivers, probably through panning or sophisticated damming and sluicing systems.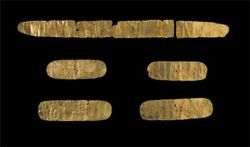 "But, as well as finding tin in the sand and gravels of the streams and rivers, they also found gold," Standish added.
It is thought the gold may have been extracted from streams using sheep fleeces, as in ancient Greece, which it is thought was how the legend of the Golden Fleece arose. Gold from the area has also been found near Stonehenge and in North Wales, where local rulers are thought to have worn capes covered in gold.
Simon Camm, author of a book, Gold in the Counties of Cornwall and Devon, says gold was relatively common in ancient Cornwall.
"Back in the Bronze Age, gold deposits in the headwaters of many Cornish and West Devon rivers would have been very much richer than now," says Camm.
"It would almost certainly have attracted substantial numbers of prospectors. In an average year Bronze Age gold hunters there may well have been able to extract a total of more than 150 grams per year – with, conceivably, more than double that in a good year."