Mad Men and Walking Dead producers AMC aired the eagerly-anticipated first episode of their television series Preacher on Sunday night (23 May) and considering it's based on a series of graphic novels that date back to 1995, it had a lot of expectations to meet. Judging by the reactions about the pilot on social media however, it did not disappoint.
For those unfamiliar with the source material, Preacher is a supernatural, twisted and darkly comedic drama that follows a West Texas preacher named Jesse Custer (Dominic Cooper), who is inhabited by a mysterious entity that causes him to develop a highly unusual power. Throughout the story, Jesse, his badass ex-girlfriend Tulip (Ruth Negga) and Cassidy, an Irish vagabond (Joseph Gilgun) with a taste for adventure and a thirst for blood, come together and when they do, they are thrust into a crazy world populated by a cast of characters from heaven, hell and everywhere in between.
As expected with a pilot, this particular gory episode concentrated on introducing the leads as well as setting up the mysteries and the supernatural elements so present in the comics, beginning with a scene that sees a preacher struck by what we assume is God's lightning and consequently exploding after he urges the chapel's occupants out of the vicinity. They also showcased a whole host of important supporting characters too, such as Eugene aka Arseface, Custer's assistant Emily and Sheriff Hugo Root. To tell any more would be seriously spoiling the episode if you are yet to watch it, but followers of the novels will know where this story is going...
It was a lot to take in in one episode, but it's jam-packed plot seemed to please more viewers than not. Many of them took to Twitter during or after the show was played on the silver screen to voice their opinion, with one user exclaiming that it was their 'new favourite TV show' and another labelling it as 'amazing'.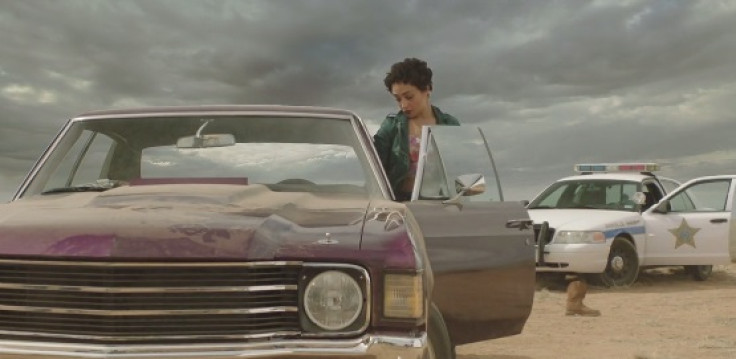 It even satisfied hard-core fans of the novels, with one calling out the show's differences but urging that it made a positive change to the show: "I'm a decades-long Preacher fan and I'm thinkin the story/character changes on the show might be a story/character improvement." Some watchers weren't so convinced about the premiere episode however, with one user even turning the programme off before its actual end. Taking to their social media account, some voiced that they found it too confusing, writing: "It went way over my head. Don't understand this show."
Preacher will continue on AMC on Sunday 29 May.