A pregnant woman from Birmingham has appeared in a Pakistani court accused of smuggling £3.2m worth of heroin.
Khadija Shah, 25, was arrested in the Pakistani capital of Islamabad in May trying to board a flight to Birmingham with several suitcases filled with 63kg worth of heroin, split into 123 packets.
Shah, who is seven months pregnant, has been held in custody along with her daughter, aged four, and her five-year-old son.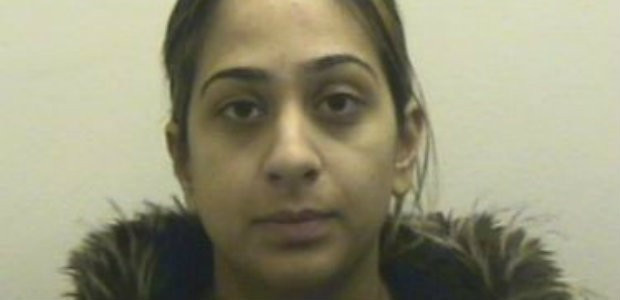 She was expected to be formally charged at the court in Rawalpindi, near the Pakistani capital on 29 June but her lawyer, Mohammad Zubair, asked the court to defer the decision to allow for proper medical treatment for her and her children.
Zubair said after the hearing: "The case was fixed for the framing of the charge but we requested the court to defer the charge.
"We submitted a bail application for the release of Khadija Shah on medical grounds because she is seven months pregnant. She is facing a horrific situation inside the jail [and is receiving] no proper treatment - no specific and regular medication inside the jail," Zubair said.
There have already been concerns that the unsanitary conditions Shah has been forced to live in while in custody have affected the health of her unborn baby as well as her children.
Clive Stafford Smith, of the legal charity Reprieve, told the Telegraph: "Here's a woman who's pregnant with two very small children who are already obviously suffering in unhygienic conditions.
"The far greater threat to Khadija and her children is that they are going to die as a result of the unsanitary conditions in that prison than that [she gets] the death penalty."
Shah denies the allegations, saying she had been on holiday in Pakistan with relatives and had no idea what was in the bags that some men had asked her to carry to the UK as a favour.
If convicted, Shah could face the death penalty.
Bail application has been set for July 3 and the main hearing for July 12.