Pregnant Muslim woman burned alive by family in India for marrying a Dalit man
The Dalit community is often pegged at the bottom of the Hindu caste system in India.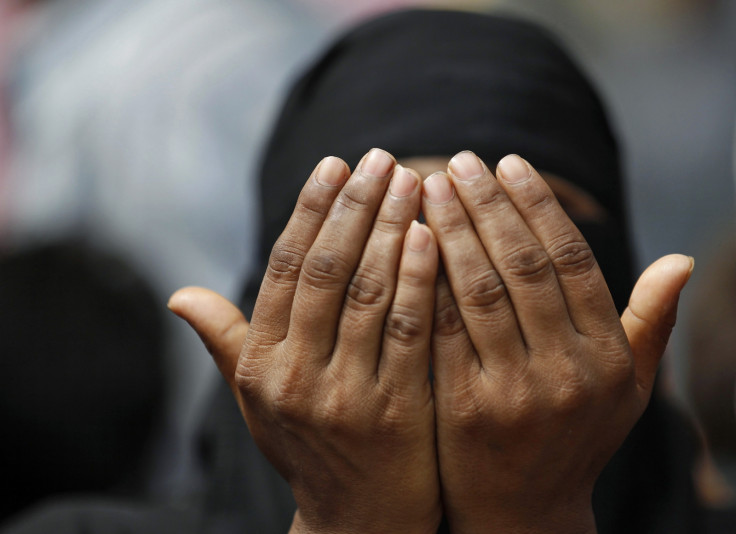 A 21-year-old pregnant Muslim woman has been burnt alive on Saturday night (3 June) in a brutal honour killing incident in the southern Indian state of Karnataka.
Banu Begum and Sayabanna Sharanappa Konnur (24), both residents of Bijapur district, had fallen for each other but had kept their relationship a secret fearing that their families would disapprove.
When Begum's parents came to know about the couple's love affair in January, they had assaulted Konnur, according to a News Minute report.
Following the incident, the pair eloped to Goa, where in February, they got married.
The couple returned to their hometown when Begum got pregnant, thinking that their families would finally accept their marriage. However, the infuriated parents were in no mood to accept them and a huge fight broke out.
Talikote town deputy superintendent of police PK Patil told the News Minute that Begum's parents wanted her to leave Konnur as he was Dalit, the community which is often pegged at the bottom of the Hindu caste system in India. The boy's father was also not too pleased with the match, Patil said.
"On Saturday night, when the couple refused to give in to their families' demands, Konnur's father, along with Begum's mother, brother and sister brutally assaulted him," he added.
It is also reported that Begum's mother was hurling stones at Konnur. He also reportedly suffered bites throughout his body. But before he could reach the nearest police station to report the incident, Begum's parents had set her on fire. Konnur also sustained minor burns while attempting to douse the flames from Begum's body.
The police have confirmed to IBTimes UKthat they have arrested four people in connection with the ghastly act.
"We have arrested four family members and formally registered a case at the Talikote Police Station," a local police official, who is handling the case but not authorised to speak to media, told the IBTimes UK.
Some of the couple's relatives have fled the village shortly after the incident and authorities are looking for more people to question. Neighbours from the area have also been grilled on the matter.
Honour killing in some rural parts of India is not entirely uncommon. There have been few incidents in the past when either the bride or the groom has been assaulted or even killed by their own family members if they are found married someone from a different caste. Such cases often turn more notorious when it involves a marriage with a Dalit.
© Copyright IBTimes 2023. All rights reserved.