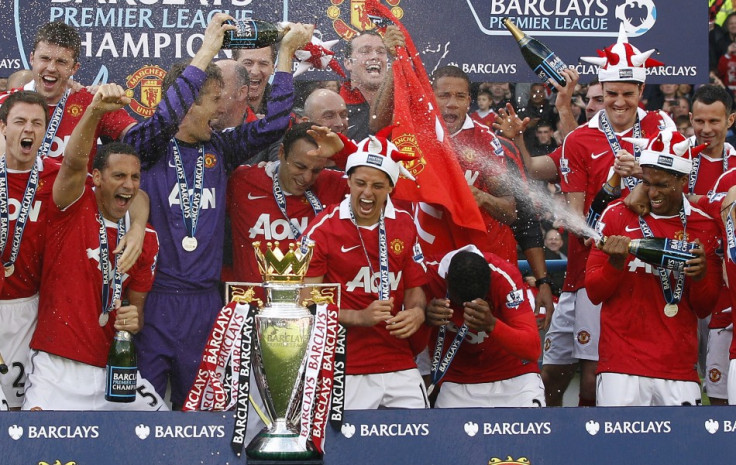 When does the Premier League 2011/12 season start? The start date for the 2011/12 Barclays Premier League is Saturday 13 August, 2011, the full list of fixtures was released today.
A tricky start to the season awaits Manchester United as they start their defence of the Premier League title with a trip to West Brom on Saturday 13 August.
Sir Alex Ferguson's side then host Tottenham and Arsenal, with Chelsea visiting Old Trafford in early September.
Arsenal begin away at Newcastle - a game in which they let slip a four-goal lead last season - while Chelsea travel to Stoke and Liverpool host Sunderland.
Manchester City host Swansea's first ever Premier League match, while QPR welcome Bolton to Loftus Road. Norwich play their first top flight match in six years away at Wigan.
Elsewhere, Tottenham and Everton meet at White Hart Lane, Fulham and Aston Villa face off at Craven Cottage, and Blackburn host Wolves.
A comprehensive list of the season's fixtures is available here: Premier League fixtures 2011/12.
Saturday 13 August
Blackburn v Wolves
Fulham v Aston Villa
Liverpool v Sunderland
Man City v Swansea
Newcastle v Arsenal
QPR v Bolton
Stoke v Chelsea
Tottenham v Everton
West Brom v Man Utd
Wigan v Norwich
Saturday 20 August
Arsenal v Liverpool
Aston Villa v Blackburn
Bolton v Man City
Chelsea v West Brom
Everton v QPR
Man Utd v Tottenham
Norwich v Stoke
Sunderland v Newcastle
Swansea v Wigan
Wolves v Fulham
Saturday 27 August
Aston Villa v Wolves
Blackburn v Everton
Chelsea v Norwich
Liverpool v Bolton
Man Utd v Arsenal
Newcastle v Fulham
Swansea v Sunderland
Tottenham v Man City
West Brom v Stoke
Wigan v QPR