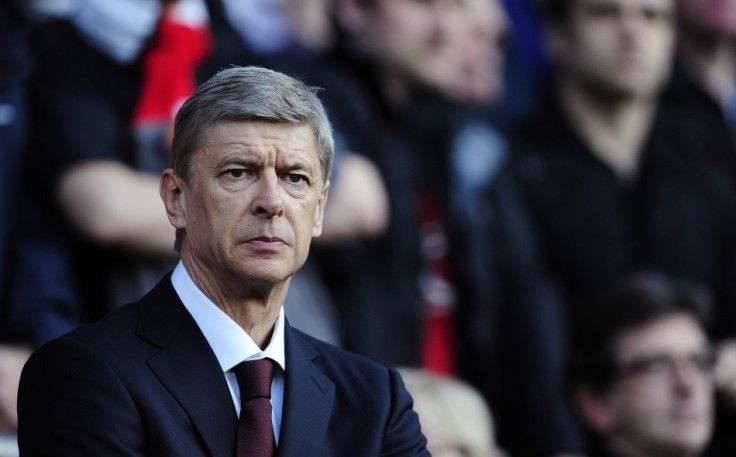 As is often the case for Arsene Wenger, the Arsenal manager aimed for a group of unproven Premier League players in the last transfer window.
And the summer signings brought mixed results for the club, with Gervinho and Alex Oxlade-Chamberlain proving their worth, while Per Mertesacker and Andre Santos still have some work to do to get up to speed with arguably the world's best quality league.
Arsenal went through a tough spell at the beginning of the season, suffering their worst start to a campaign in over 50 years. And while the club have recovered and are pushing up the table at seventh, they will be considering bolstering their squad in January to continue to push for a top four spot.
In the last transfer window, Tottenham and Liverpool, now seen as Arsenal's top competition for a Champions League place, stepped up and purchased experienced Premier League players such as Scott Parker, Stewart Downing, Jose Enrique and Emmanuel Adebayor.
So who should Arsenal target in January from the Premier League? IBTimes picks their top targets that Wenger should be chasing.
1. Gary Cahill
Cahill was a big target for Wenger in the last transfer window, and while the Gunners manager has insisted he isn't making a defender his priority in January, should Thomas Vermaelen get injured again, the side will need back up. Cahill is said to be worth £17 million, but with his contract running out next summer, Bolton will be willing to sell their prized possession rather than losing him for nothing.
While Barcelona have also shown interest, Arsenal are said to be favourites to land Cahill, and as a defender who can score goals, he would run rings around the likes of Tottenham and Liverpool as the Gunners push to qualify for the Champions League.
2. Adam Johnson
Johnson has been connected to Arsenal in transfer windows past, and should the 24-year-old decide against staying at Manchester City, where he has made only nine appearances since signing for the club last year, the winger could be a good addition, with Johnson able to offer both experience and potential.
The England international does not have the best relationship with City manager Roberto Mancini, and is reportedly hoping for a January move, which could see the Gunners snare the star for a cut-price fee. And Johnson would be good to create competition amongst the squad for a starting spot on the wing, as well as much needed depth as the season hits the business end.
3. Junior Hoilett
Canadian Hoilett has been given his chance to shine on the Barclays Premier League stage after joining Blackburn, but with the club currently favourites to be relegated, the 21-year-old will likely move on to a bigger club. Steve Kean has instructed the youngster to make the move to a top four side, and Arsenal are the main ones chasing.
Hoilett's contract expires next summer, meaning he would be a cheap purchase for the Gunners in January, and if he continues his good run of form, in which he's scored twice in the past seven matches, Wenger will be looking at the starlet very closely.
4. Victor Moses
Wenger will no doubt be looking for a young player to capitalise on in January, and after paying around £15 million for Alex Oxlade-Chamberlain, he has shown that he'll pay above the odds if the Frenchman believes in the player. Moses has stalled on contract talks over a long-term deal at Wigan, and while Wenger has targeted the youngster in the past, now might be the time to pounce.
Wigan are currently last in the Barclays Premier League table, and Moses is one of the few positives about the side at the moment. His versatility is one of his strongest points, with the England Under 21 international able to play in a wing or striking position, and with Marouane Chamakh set to leave, another young player learning from Robin van Persie will be a good long-term plan for the club.
5. Jack Rodwell
Arsenal lost two good players to Manchester City in the last transfer window, and Everton could well do the same to the Gunners - while Mikel Arteta has moved to the club already, Jack Rodwell will be picking up interest from numerous sides as January comes around. Rodwell suffered from injury spells last season that took him off the transfer radar, but the 21-year-old has come back with a force this season, and United are said to monitoring his situation as well.
And if Everton don't show ambition to use Arteta's money on new players in January, Rodwell could well be out the door in the hopes of finding a club like Arsenal, that can offer immediate Champions League football.