After the most thrilling of season's last term, the 2012/13 campaign had to go some way to surpass the memories of Sergio Aguero and his glorious last minute winner which clinched the title for Manchester City on the final day.
But in the Premier League's own unpredictable style, one of the greatest leagues in the world has produced as many thrills and spills in its opening six months as any other season in recent memory.
Manchester United are the pace setters once again, ahead of champions City and European Cup holders Chelsea, while at the other end Queens Park Rangers continue to suffer problems, behind newly promoted pair Reading and Southampton.
The table gives us an implicit story as to the fortunes of the division's 20 clubs, but how are each side faring in comparison with their expectations? IBTimes UK grades each side's fortunes so far this term.
Arsenal: C-
Half-term position: 5th
Results: W 9 D 6 L 4
Form: Blew away the cobwebs in emphatic fashion during the early weeks of the season in dispatching Liverpool and drawing with City, before defeat at Norwich sparked a run of nine points from the next 27 available.
Inconsistency of selection in goal and defence has undermined the second best attack in the division, a squad which while it doesn't possess the single match winning capabilities of Robin van Persie, can boast a depth of goal scorers rather than reliability on an individual.
Santi Cazorla's continued improvement, Jack Wilshere's timely return and Theo Walcott's spell at the fulcrum of The Gunners attack makes them the favourite for the fourth Champions League spot ahead of north London rivals Spurs but as the wait for the trophy enters an eighth year, success this season might be judged differently.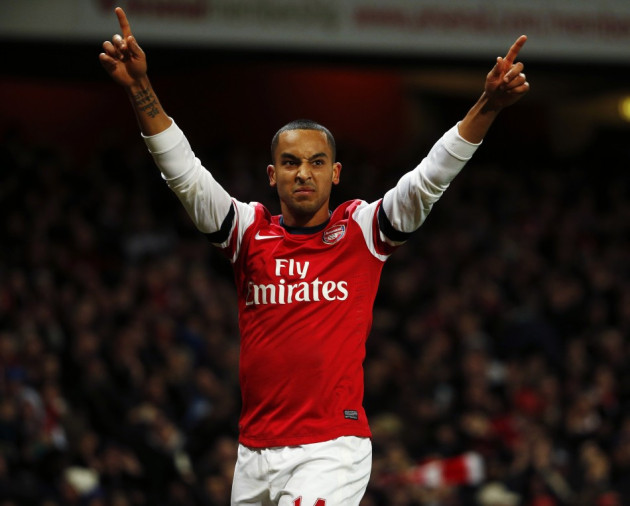 Aston Villa: E
Half-term position: 17th
Results: W 4 D 6 L 10
Form: The appointment of Paul Lambert might have improved the quality of football at Villa Park, and temporarily at least, the footfall, but at the half way point the same old problems remain for Villa.
The club's young players haven't so much been eased into first team action, as they have been shoved. A squad with the average age of 23 are having to learn fast, and while Andreas Wiemann, Ciaran Clark and Matthew Lowton have all shown flashes of potential, there remains little experience to pivot a team who have scored the least and conceded the most goals in the division.
An impressive win at Anfield has been followed by 15 goals without reply, and while the club have a League Cup semi-final to look forward to in January, beating the drop may rely on Lambert's knowledge of the transfer market coming to fruition once again.
Chelsea: C
Half-term position: 3rd
Results: W 11 D 5 L 3
Form: The customary mid-season managerial change at Stamford Bridge might have temporarily disrupted the club's title charge but in reality, the Chelsea boat has hardly been rocked by the introduction of Rafa Benitez.
Out of the Champions League they may be, but in the League Cup, where they've reached the semi-final stage, and in the league, where they sit 11 points behind leaders Manchester United, there are sheds of light at the end of the tunnel.
Juan Mata has arguably been the best player in the Premier League this season; David Luiz has been successfully relocated into midfield and Fernando Torres is thankfully far removed from the news agenda having scored 14 goals already this season. John Terry is set to return in the New Year.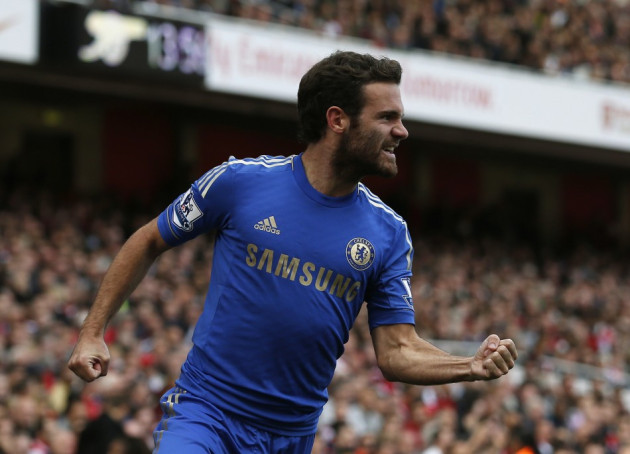 Everton: A-
Half-term position: 6th
Results: W 8 D 9 L 3
Form: It's hard to think of a more enjoyable team to watch in the Premier League this season than Everton. David Moyes has built a team with many of the fundamentals fellow Premier League managers can only dream of, and one who can match any team in the division on their day.
They bullied Manchester United on the opening weekend and have since claimed points from each of the division's big six, including Merseyside rivals Liverpool. Aside from his cowardly strike on Ryan Shawcross, Marouane Fellaini is quickly developing into one of the best midfielders in Europe and Leighton Baines in on the verge of displacing Ashley Cole as England's premier left-back.
The cliché of turning more draws into wins rings true at Goodison Park with nine stalemates so far, the second most in the division, an alteration which could make The Toffees' Champions League charge stick.
Fulham: D+
Half-term position: 14th
Results: W 5 D 6 L 9
Form: Martin Jol's promise of swashbuckling football finally came to fruition in the early part of the season as draws with Reading, Everton and then Arsenal enhanced Fulham's reputation as the entertainers of the Premier League.
That credible draw at the Emirates Stadium wasn't without good fortune, as Mikel Arteta missed a late penalty, and it was thereafter Fulham's luck dried up. Just one win has followed in nine subsequent league games.
Searching for solutions is proving a tough task. An attack supplemented by the brilliant Dimitar Berbatov has netted 30 in the league this season, while the back four has gone largely unchanged throughout the season. The injury plight of Mahamadou Diarra has proved costly with genuine replacements hard to come by.
Liverpool: C-
Half-term position: 9th
Results: W 7 D 7 L 6
Form: Having battled against Brendan Rodgers' footballing philosophy at the start of the season, the Northern Irishman's style is finally paying dividends. With the reliance, if not the brilliance of Luis Suarez having subsided, Rodgers has built a team whose end product might be greater than their equal parts come the end of the season.
Stewart Downing has produced his best form upon his Anfield future looking in jeopardy, Martin Skrtel and Daniel Agger has been near ever-presents at the back and Steven Gerrard's fitness troubles seem to be behind him.
With the injection of youth having been the main theme of the first half of the campaign, with Raheem Sterling the main beneficiary, a swathe of new signings in the January window should evenly distribute the responsibility without disrupting The Reds' momentum.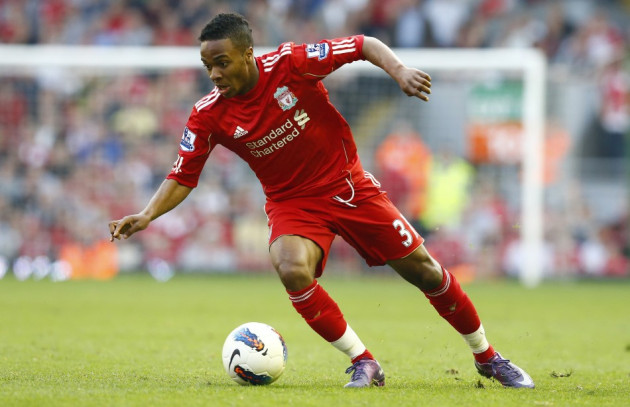 Manchester City: B-
Half-term position: 2nd
Results: W 12 D 6 L 2
Form: Gone is the good feeling from last season, but what remains is City's continued underachievement in the top flight. Roberto Mancini's toothless additions in the transfer market have done nothing to enhance a title bid which is relying on another collapse from neighbours United.
The goals have dried up from their chief marksman; Sergio Aguero's form the most concerning, and the steel which saw Joe Hart claim the Premier League's golden glove last season has weakened significantly.
Along with the gap of seven points, City still face trips to The Emirates Stadium, Old Trafford and White Hart Lane in the New Year. While their moments of brilliance will have to become more regular, you feel favours from elsewhere are required already.
Manchester United: A-
Half-term position: 1st
Results: W 16 D 1 L 3
Form: Sir Alex Ferguson vowed the Premier League title would again be fought as closely again, and in Robin van Persie, he snapped up the difference maker in the chase for championship. The first potential match winner at Old Trafford since Cristiano Ronaldo, Van Persie has shown himself to be the missing piece in the puzzle.
United's tendency to concede goals at regular intervals has only worked to expose their powers of recovery and firepower in attack. Upon Nemanja Vidic's return to full fitness, expect the flow to be stemmed.
And if the return of their Serbian skipper wasn't enough, with trips to the Etihad, Stamford Bridge and Anfield already negotiated, the second half of the season should be about sealing the inevitable.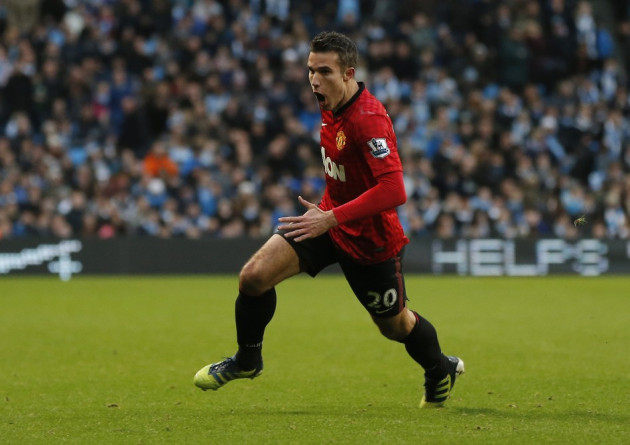 Newcastle United: E
Half-term position: 15th
Results: W 5 D 5 L 10
Form: Repeating last season's heroic finish of fifth was granted unrealistic, but few would have predicted such a stunning fall for Alan Pardew's men. Injuries aside, lifeless performances have marred their encounters with the Premier League bottom feeders, with heroics accompanying those against the elite; nevertheless the results have been the same.
Yohan Cabaye, Steven Taylor and Hatem Ben Arfa have spent lengthy spells on the sidelines and the spread of goals has been poor also, just eight different scorers in total, 13 of which have come from the soon to be departed Demba Ba.
Newcastle proved themselves in 2009 that no team is too good to go down, and it's therefore down to Pardew to nurture his side through until the return of his major assets. Expect the Europa League to be majorly marginalised.
Norwich City: B+
Half-term position: 11th
Results: W 6 D 7 L 7
Form: Questions were asked over Chris Hughton's ability to bring the same edge to the Norwich side who achieved such success under Paul Lambert, but his response has been emphatic.
After having to wait until October for his first league win, against Arsenal, victories have followed against two of the toughest nuts in the division, Stoke City and Manchester United. Alexander Tettey, influential in both wins over the Champions League sides, must be considered among the signings of the summer.
Those football league exports who excelled under Lambert have produced the goods again, the most prolific being Anthony Pilkington, whose four goals and two assists have underpinned a Canaries side who with all the components of Hughton's managerial style, will eye a top half finish.
Queens Park Rangers: F
Half-term position: 20th
Results: W 1 D 7 L 12
Form: Mark Hughes promised after last season's final-day survival act QPR wouldn't be involved in another relegation battle during his tenure as manager. The Welshman's promise may remain intact, after his sacking in November, but his legacy at Loftus Road is still being felt.
A series of miss-guided signings in the summer leave the club with an unbalanced squad now in the hands of Harry Redknapp, who despite helping the club to their first win of the season, faces an uphill battle to assist the Hoops beating the drop.
A squad with several out of depth defenders, self-indulgent attackers and a deluge of midfielders makes forming a cohesive unit a tough one, but accusations over the effort of a spate of big-money earns remains the biggest problems towards achieving Premier League survival.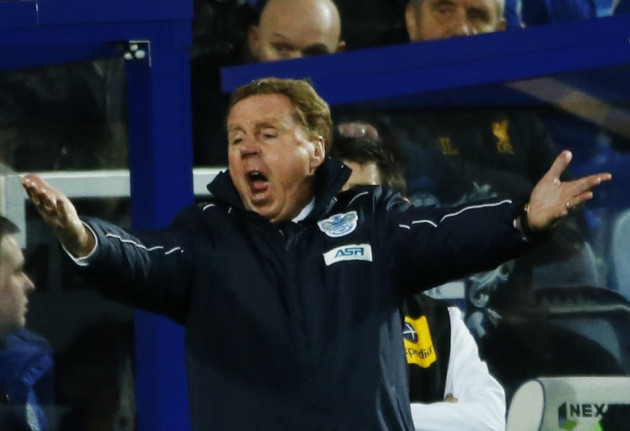 Reading: D
Half-term position: 19th
Results: W 2 D 7 L 11
Form: Pinpointing Reading's flaws this season is not dissimilar to having to play them; difficult to nail down. In reality The Royals have produced nothing short of what we expected, with devilish hard work often diluted by the lack of quality required to survive in the top flight.
The signing of Pavel Pogrebnyak has failed to materialise itself at the fulcrum of Reading's attack, while at the back, only Villa have conceded more in the league, notwithstanding the seven shipped against Arsenal in the League Cup.
Claim and counter claim has been made about the club's January transfer dealings, but even the scale of Anton Zingarevich's worth may not be enough to turn around a club who have relied on graft rather than guile in 2012.
Southampton: D+
Half-term position: 18th
Results: W 4 D 5 L 10
Form: The Premier League has always rewarded those who have thrown caution to wind, and in Southampton, the division has another plucky contender hoping to outscore its way to survival.
Rickie Lambert, with eight, leads that charge alongside Jason Puncheon and Adam Lallana. Having scored as many as Newcastle already this term, it's a ploy that is bearing fruit. Defensively, the Saints haven't been as sound, conceding 37.
But Nigel Adkins shouldn't think about a change of philosophy as his New Years' resolution. Keeping games tight and tense and matching up their opponents will expose a chasm of quality between themselves and their fellow Premier League opponents. Wins at St Mary's are crucial.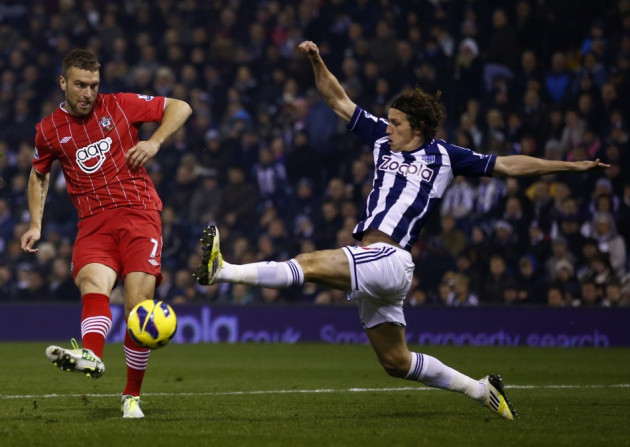 Stoke City: B
Half-term position: 8th
Results: W 6 D 11 L 3
Form: The toughest, meanest defence in the Premier League has made Stoke City unbeatable at times this season. Early season discontent has been replaced by ambitions of the top half finish and an end of season cup success.
Asmir Begovic's nine clean sheets grab the obvious headlines, but it's the defensive duo ahead of him in Robert Huth and Ryan Shawcross whom the real focus should be on, along with ever-present auxiliary attacker Jonathan Walters.
Their style will always attract unfair criticism, a philosophy which is coupled with a thinly veiled passing game as well, but if their sturdy make-up keeps Stoke in the top half maybe they'll finally get the praise they deserve.
Sunderland: D+
Half-term position: 13th
Results: W 5 D 7 L 8
Form: Martin O'Neil boldly stated he was the only man for the job in December - not arrogance, merely confidence from the Northern Irish boss - and at the turn of the year he has good reason to feel smug.
Three wins from five have followed those words, including a shock win against champions City on Boxing Day, a firm jab to those predicting a relegation dogfight. It's easy to forget the doom and gloom around the Stadium of Light heading into the twilight of 2012, before defeating Reading The Blacks Cats hadn't beaten a team with 11 men for 23 matches.
O'Neil had the luxury of handing Premier League starts to only 17 different players in the first half of the season so adding to his troops will be important, as will finding someone to assist Steven Fletcher in attack; no player has even half as many goals as the Scot in the league.
Swansea City: B-
Half-term position: 10th
Results: W 7 D 7 L 6
Form: The writing appeared to be on the wall for Michael Laudrup after a 3-0 defeat to Everton, the first opportunity the Dane had to introduce his raft of new players, five in all. The Swans' fortunes have since changed with only one defeat at home and with more household names to eulogise over.
Michu, the £2m signing from Rayo Vallecano, has led the way with 13 goals, but it's been Jonathan de Guzman, who has filled the shoes of Scott Sinclair who has been most impressive. The Canadian has more of a total football make-up than the wing wizard he replaced.
But perhaps the biggest compliment you can pay Swansea is how little disruption has been caused amid the raft of summer changes. Laudrup has steadied the ship with aplomb and has done his reputation in the game no harm.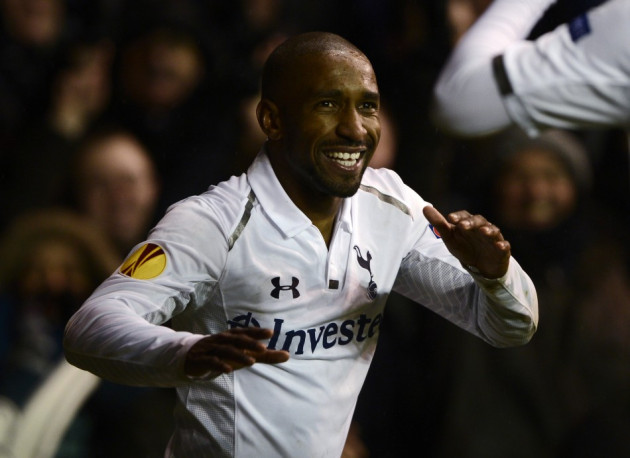 Tottenham Hotspur: B
Half-term position: 4th
Results: W 11 D 3 L 6
Form: If, as history tells us, games against the side in and around you dictate your final finishing position then while Tottenham can be happy with a decent first half to the season, they'll be reflecting on a campaign which has thus far exposed the gap between themselves the sides above.
A brilliant win at Old Trafford aside, defeats have come to Arsenal, Chelsea and Manchester City all from winning positions exposing a continued problem at Spurs concerning a much changed defence.
Jermain Defoe has appeared reborn under Andre Villas-Boas however, but the Portuguese boss' transfer dealings should be scrutinised with an overloaded midfield while options at right back, where Kyle Walker has struggled all year, are few and far between.
West Bromwich Albion: B+
Half-term position: 7th
Results: W 10 D 3 D 7
Form: The surprise package of the season without a doubt has been The Baggies who not only find themselves all but safe of relegation by the New Year but also in the fight for a European spot.
Steve Clarke has transferred his undoubted skills as a coach to Premier League management, driving a team with added verve since the departure of Roy Hodgson towards what should be their best finish in the division's era.
Youssuf Mulumbu has come in for special praise for his patrolling of the midfield, but it's in defence where the real heroes lie with Gareth McAuley and Jonas Olsson having helped keep out Merseyside pair Liverpool and Everton to great acclaim.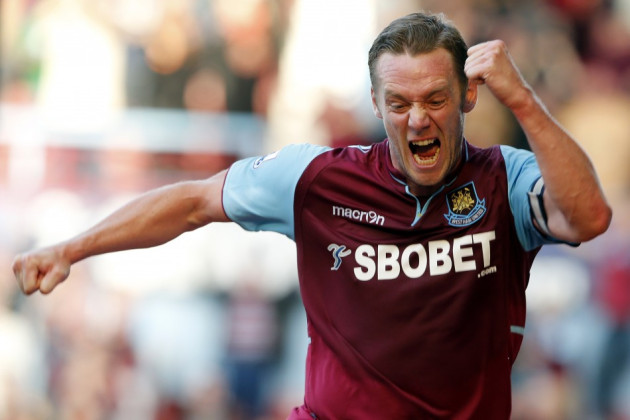 West Ham United: C
Half-term position: 12th
Results: W 6 D 5 L 8
Form: Always possessed a squad capable of making a seamless transition from the Championship and Sam Allardyce has showed his knowledge of the top flight has taken no hit. The addition of Mohamed Diame has looked inspired and without him, The Hammers are currently winless in four.
Kevin Nolan has been scoring goals like he's never been away, but even with a raft of attacking options, no player is yet to grab the opportunity, with Andy Carroll and Carlton Cole's form having wavered.
No prizes for guessing it's the club's home form which will dictate the extent of their flirtation with the relegation zone. One win on the road all season must be improved upon to realise any top half hopes.
Wigan Athletic: C
Half-term position: 16th
Results: W 5 D 3 L 12
Form: Only one point might separate Wigan from the drop zone, but you get a different vibe from this Athletic side than from previous years. Even though Roberto Martinez is rapidly running out of time to cash in his Premier League experience for a big club, he's formed the best Latics side during his three-year tenure this term.
Devoid of a talismanic figure similar to Victor Moses and Charles N'Zogbia, Martinez has a side working for each other rather than looking for inspiration. Martinez has been bold, straying away from 4-2-3-1 and has instead employing three centre backs and two wing backs, with Ronnie Stam and Jean Beausejour among the stars of the season.
Another snip from La Liga, Aouna Kone has found the net with enough regularity to suggest Wigan should stave off relegation, while keeping James McCarthy, among the Premier League's brightest talents, is a must in January.