The agent of Zenit St Petersburg midfielder Roman Shirokov has revealed several Premier League clubs are interested in the services of the Russian international.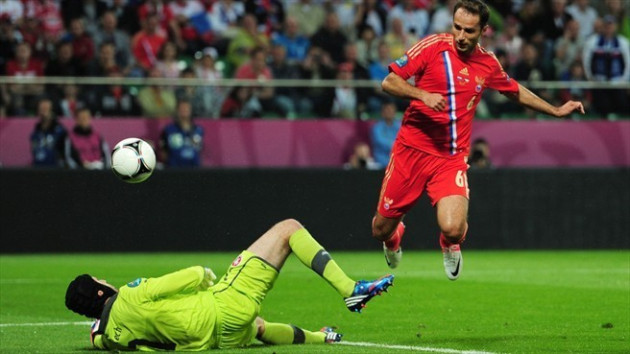 The agent, Arsen Minasov, has not named potential suitors for the 31-year-old but has confirmed these clubs are either already in the Champions League or are challenging for a position in Europe's elite tournament.
"There really is interest in Roman from English clubs. And we are talking about leading teams - those who either play in the Champions League or are trying to qualify for the tournament," Minasov explained in a talkSPORT report.
Minasov's comments have been echoed by Shirokov, with the latter expressing a desire to play in foreign leagues; Shirokov also said the Premier League would interest him greatly.
"I think I have a few years left so I would like to try myself in a top league abroad. If it was up to me I'd prefer England. I don't think top clubs there would take me but I wouldn't mind joining any team from number five to 10. I think that would suit me perfectly. I don't know if I would change clubs over the summer but my agents are working on it and if something suitable would come up, then I'd like to try it," Shirokov said in a Goal.com report.
The central midfielder has had a good season so far, playing in all six of Zenit's group stage Champions League games. In the Russian Premier League, Shirokov has made 10 starts so far, scoring twice. The veteran's performances for the Russian national side are perhaps most impressive this season, with four goals and an assist from six games; he was on hand to score the first goal in a 2-0 defeat of Iceland in the midweek international break.