President Nana Akufo-Addo says he will not allow Ghana's economy to collapse
Akufo-Addo blames Ghana's poor state of the economy on the previous government.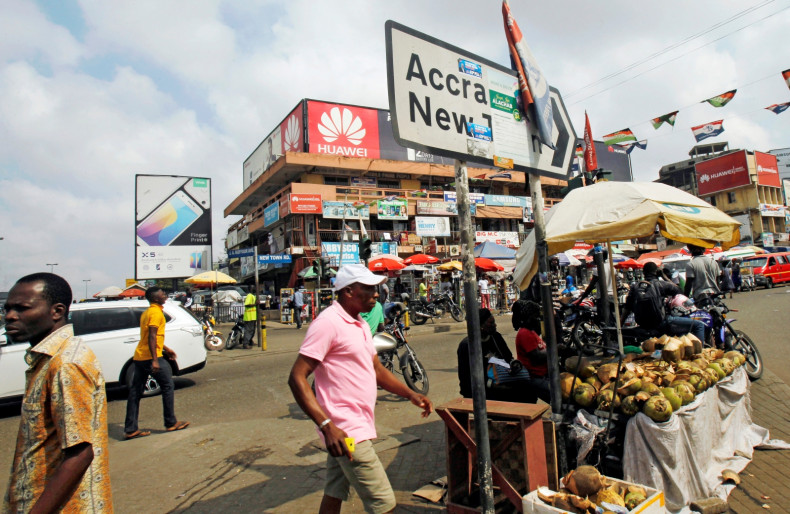 Ghana's new president, Nana Akufo-Addo, used his first State of the Nation address to vow he will not allow the nation's economy to collapse.
Akufo-Addo, a 72-year-old former human rights lawyer, won a tightly-contested presidential election by defeating incumbent John Mahama, securing 53.8% of the vote against Mahama's 44.4% and becoming president-elect in his third attempt.
Once the star of Africa's emerging economies with hopes of oil riches, Ghana's economy is in a "bad way", according to the head of state, who outlined his plans to generate jobs, cut the budget deficit and waste and improve sustainable agriculture.
"This economy of our country has been left in a bad way (...) it's true," Akufo-Addo told parliament. "The realities of the state are quite stark."
Three years ago, Ghana's economy was hit hard by a slump in global prices for its gold and oil exports. As the nation descended into inflation, authorities faced a plunging currency and were forced to enter a three-year International Monetary Fund (IMF) programme to stabilise national finances.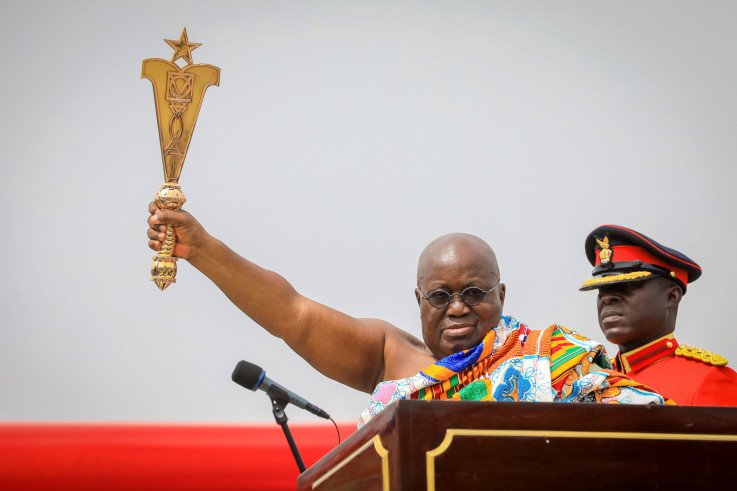 Ghana's President Nana Akufo-Addo during the swearing-in ceremony at Independence Square in Accra, Ghana on 7 January 2017
REUTERS/Luc Gnago
However during his address, Akufo-Addo blamed the previous government for the failures to meet the IMF plan's objectives.
"More debt was accumulated by previous government in eight years than debt by past governments," Akufo-Addo said.
"Ghana's GDP growth rate in 2016 including oil is 3.6%, which is the lowest growth in 23 years." Fiscal deficit was 9% of gross domestic product last year, significantly higher than the 5.25% target.
"I will not allow this economy to collapse under my watch," he added, but failed to gave many details on how his administration would implement his revival plan.
Just over a year ago, IBTimes UK reported hundreds of Ghanaians took part in a so-called '#RedFriday' to protest against an increase in taxes and utility bills. The protests, led by the pressure group Occupy Ghana, focused on a number of issues, including high electricity and water tariffs, fuel prices, taxes and corruption.