President Obama personally met with a six-year-old boy whose letter offering to befriend a Syrian refugee touched the hearts of millions.
The heartbreaking image of Omran Daqneesh, 5, covered in blood and dust after his house in Aleppo was destroyed in a blast, highlighted the devastating impact of the conflict in Syria on the innocent child victims.
Six-year-old Alex Myteberi responded to the tragic image of the Syrian toddler, telling the President the child could stay with him and his family in Edgemont, New York.
In a letter penned by him in August addressed to the President he wrote: "Dear President, Remember the boy who was picked up by the ambulance in Syria? Can you please go and get him and bring him to park in the drive or on the street and we'll be waiting for you guys with flags, flowers and balloons.
"We will give him family and he will be our brother. Catherine, my little sister will be collecting fireflies and butterflies for him. In my school I have a Syrian friend called Omar. I will introduce him and we can all play together. We will invite him to birthday parties and he can teach us another language," he explained.
"Please tell him that his brother will be Alex who is a very kind boy like him. Because he doesn't have toys Catherine will share her big blue and white stripy bunny with him and I will share my bike and teach him how to ride it.
"Thank you very much. I can't wait for you to come! Alex."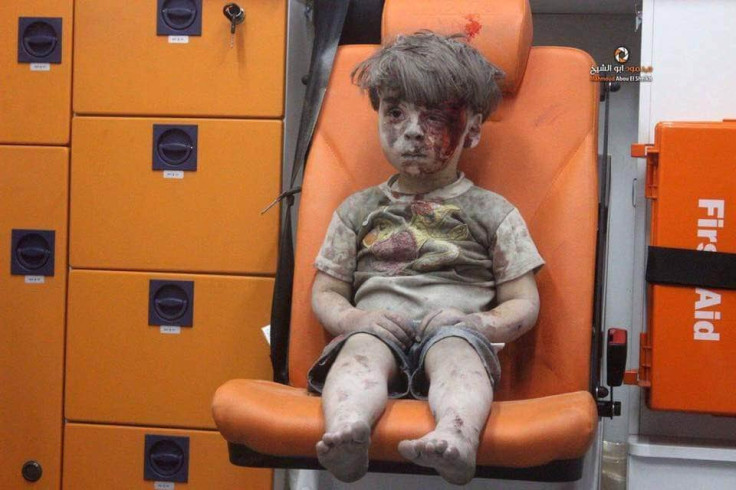 While the letter went viral, the Myteberi family had no idea that a subsequent invitation to visit The White House had come from President Obama himself.
As Alex and his family, including little sister Catherine, toured the presidential building, Obama arrived to personally welcome them and to thank Alex for being 'so nice and kind'.
Obama revealed that he used Alex's letter as part of an international speech at the Leaders' Summit on Refugees at the United Nations in September.
"I liked what you wrote so much that I ended up reading it to everybody," the President said. "You being so nice, and kind, hopefully makes other people think the same way. So I was very proud of you."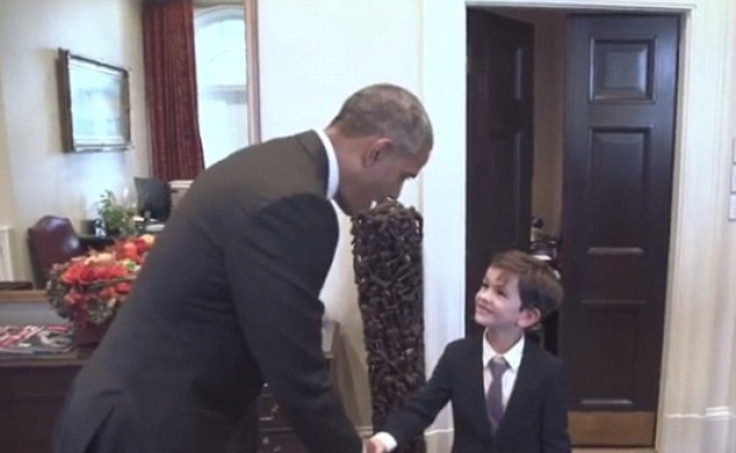 The meeting was captured on video and posted on social media by the White House, Mail Online reports.
"It was an emotional and amazing surprise. Alex loved the moments with the president," his mother Valbona Myteberi told The Journal News.
"He is a shy little boy, but when he saw the president, his eyes lit up and he was completely drawn to him. Catherine, too, ran immediately to him and they both followed President Obama to the Oval Office with big smiles on their faces."
In his speech Obama told the assembled world leaders that we can all learn from Alex's example.
"He teaches us a lot. The humanity that a young child can display who hasn't learned to be cynical, or suspicious, or fearful of other people because of where they're from or how they look or how they pray, and who just understands the notion of treating somebody that is like him with compassion, with kindness."
.