President Obama says 'grave differences' remain between US and Russia on Syria
A US state department official claimed a deal could be announced by US and Russia on Sunday.
US President Barack Obama has denied the US is close to making a deal with Russia over a ceasefire in Syria, despite a US state department official claiming an announcement will be made on Sunday (4 September).
A state department official told Associated Press, on condition of anonymity, that US Secretary of State John Kerry and Russian Foreign Minister Sergey Lavrov could announce a deal this weekend. Although the official acknowledged there were still unresolved issues.
However, speaking on the sidelines of the G20 Summit that got underway in Hangzhou, China, on Sunday morning, Obama said both the countries still have "grave differences" over the future course of action in Syria to put an end to the five years of violence in the country.
"I think it's premature for us to say there's a clear path forward, but there's the possibility at least for us to make some progress," Obama reportedly said.
The US has been pressing Russia to stop supporting and participating in the offensives against rebels launched by Assad forces, and concentrate on eliminating terrorist groups operating in Syria. However, Russia has ignored the request, leading to tensions growing between the country and the US and its allies.
A deal between the two countries would involve coordinating intelligence and targeting attacks in Syria, but would force Assad's troops to stop attacking areas outside of Islamic State (Isis) control. It would also enable Russia and the US to develop strategies, via the Joint Implementation Group, to attack the former Nusra Front and its allies, AP reported.
The US has been sceptical of forging military ties with Russia, blaming the country for violating ceasefire treaties during the ongoing Syrian civil war.
Russia is backing the Syrian President Bashar al-Assad in his fight against rebels and terror groups in his country, while a US-backed coalition force is lending support to rebel militia which are fighting terrorist groups, including Islamic State (Isis), al-Qaeda and Jabhat Fateh al-Sham (the former affiliate of al-Qaeda that announced its separation from the group in July) and Bashar's own forces.
Russian forces in Syria have also been blamed for attacks on civilian targets, including a field hospital and an air strike on a Médecins Sans Frontières (MSF) hospital.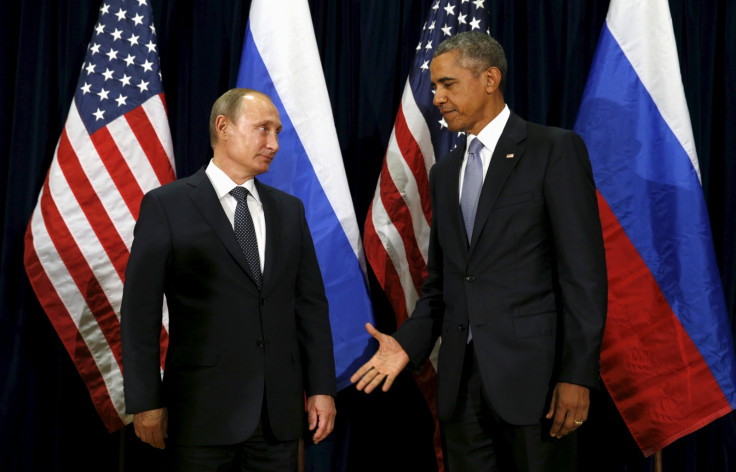 © Copyright IBTimes 2023. All rights reserved.