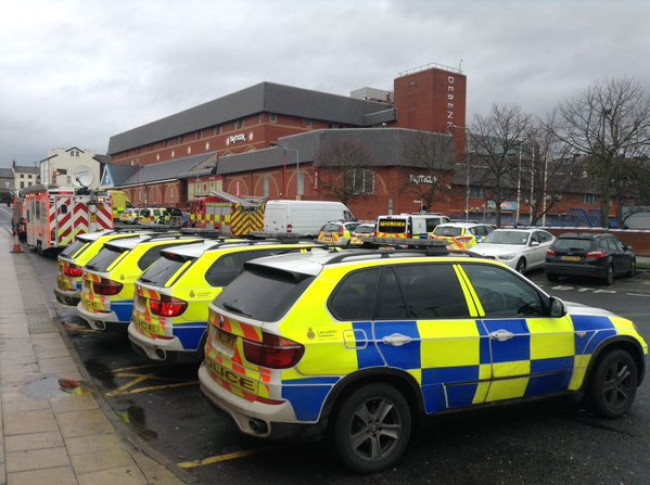 Police have said a "crude improvised device" that went off inside a bin at a shopping centre in Preston was planted deliberately to endanger life. The Fishergate Shopping Centre was evacuated following reports a suspicious device was discovered in a bin in one of the male public toilets.
The device went off with minimal damage to the bin or the surrounding area and no one was injured. The shopping centre remains closed. Police are in attendance at the centre and are asking the public to stay away from the area.
Chief superintendent James Lee, South Division Commander for Preston, told the BBC: "I would describe it as a small incendiary device which could have caused damage or injury to someone had it fully gone off. There's no other issues or intelligence to suggest anything else will happen in Preston, it's just purely Fishergate Centre, and we need to make sure it is safe and secure for people to go back into."
A Lancashire Police spokesperson said: "We think that the device was put in bin the deliberately and our concern is that it could have caused injury. Thankfully, it didn't. The safety of the public is our top priority and so the Fishergate Centre has been evacuated as a precaution and is currently closed. The rest of Preston town centre remains open for business.
"Our colleagues from the EOD [Explosive Ordnance Disposal] have been called to assist us with our enquiries and to help in the disposal of the device."
A spokesperson for the Fishergate Centre said: "Due to the evacuation of the Fishergate Shopping Centre, all stores are currently closed. We will communicate once we are reopened."