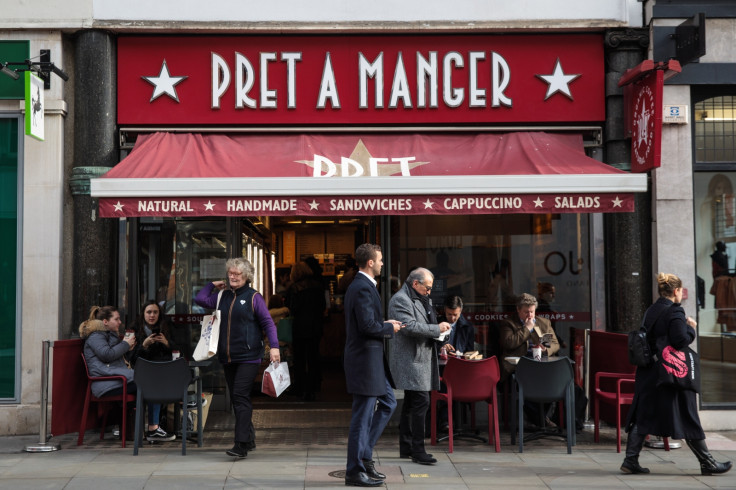 The upper crust sandwich chain Pret a Manger had offered unpaid work experience to 500 people to avert recruitment challenge posed by Brexit. But after criticism over the scheme, the company has pledged to pay those on the scheme, instead of just giving them food.
The company had warned that it faces staffing shortages as only one in 50 of people applying for jobs at Pret branches were born in the UK. It expects EU citizens to return to their home countries in the aftermath of Brexit.
The Pret Big Experience had offered those on the scheme "exposure to aspects of our business including food production, customer service, social responsibility (care for the homeless) and financial control".
The sandwich chain had warned that the "long-term challenge that Pret and the wider industry must meet to ensure hospitality is seen by Brits as a serious career choice".
According to Pret's human resources director Andrea Wareham: "Attracting British applicants is not exclusively a Pret problem and is symptomatic of a wider cultural bias.
"British schools and parents don't always take careers in the hospitality industry seriously, but they really ought to. The industry has changed dramatically over the past 20 years and today it is strong, dynamic and growing."
The scheme was criticised for not paying those on the work experience placements.
Internships campaigner Tanya de Grunwald, of Graduate Fog, told the Guardian: "The best kind of experience is hands-on experience where it is really clear that the young worker has set hours and responsibilities and is doing proper work. By law, if that's the case they should be paid."
Clive Schlee, Pret's chief executive, told the Evening Standard after the backlash that it would pay teenagers on the programme.
He said: "Pret's Work Experience Week is not about making sandwiches for free. We set it up so that 16-18 year-olds can shadow our teams and get a flavour for what working at Pret is like.
"We've seen how passionately people feel about the initiative, and in response I would like to confirm that we will pay all participants Pret's starting hourly rate and of course provide free food as well."
In 2001, McDonald's bought a 33% non-controlling take in the USA branch of Pret, which they sold in 2008 to Bridgepoint Capital, a private equity firm. Total revenue for Pret a Manger in 2013 was £510m ($635.97m).