Pret a Manger's director of human resources has told a parliamentary committee that the firm may struggle to attract staff after Brexit, as just one in 50 applicants for jobs with the firm is British.
Head of HR Andrea Wareham spoke to the House of Lords economic affairs select committee on Wednesday (8 March) as they heard evidence about the impact of Brexit on different sectors of the economy.
It follows last week's BBC Question Time programme which featured one audience member who was mocked after asking who would serve her coffee at Pret if all EU nationals were asked to leave the UK.
"[The difficulty], it's not in selecting, it's a difficulty in attracting, I would say one in 50 people who apply to our company to work is British," Wareham said.
"If I had to fill all our vacancies with British-only people I would not be able to fill them because of the lack of applications," she said. "We have ten million hours of work at Pret and six-and-a-half million are currently used by the EU [workers]," she added.
The high street chain has around 300 UK stores and an additional 100 globally in various countries including France, the US and Hong Kong.
The sandwich firm say they employ 110 different nationalities in their outlets in the UK with 65% of their employees coming from other EU countries.
Wareham added that Pret were preparing to take on more British workers after the UK leaves the EU, and said a focus on encouraging teenagers to work at stores like Pret would help fill staff gaps.
"We are entirely accepting that the number of EU nationals will go down over time and we would love to increase the number of UK nationals within our business. We absolutely accept that is going to happen," Wareham said.
"Our thoughts around this are that there could be quotas based on data in terms of how much work is required, and as the number of EU nationals goes down, the number of UK nationals increases. That needs to happen as smoothly as possible over time.
"We are excited about, actually, there's more that we can do to attract the fantastic British workforce to our industry, even though it is difficult in central London locations. That takes resource but if we have that we will be successful in that."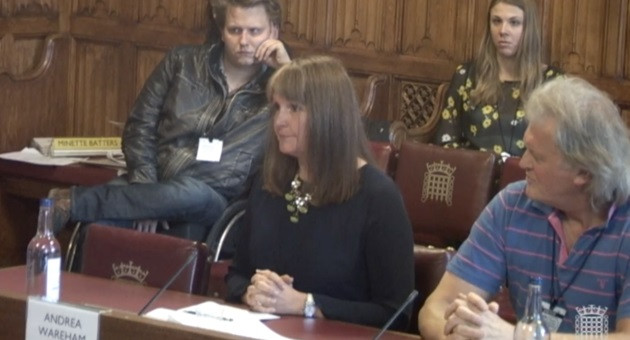 Wareham said that pay for employees was not a factor, despite staff at Pret starting on around £16,000 ($19,468) a year. Wareham said staff can earn "really good money" with pay, including bonuses, rising up to £45,000 within a few years.
Also giving evidence was the founder of pub chain JD Wetherspoon and vocal Brexit campaigner Tim Martin, who said the UK needed "controlled" immigration or the British economy could go backwards.
"For the UK to be a successful country and economy in the next 20, 30, 50 years, we need a gradually rising population and that will need some type of reasonably controlled immigration," he said.
"If we don't get it, I think the economy will tend to go backwards."