Pretty Little Liars season 5 finale to reveal 'A': Fans suggest Mona's twin or Andrew could be the hooded villain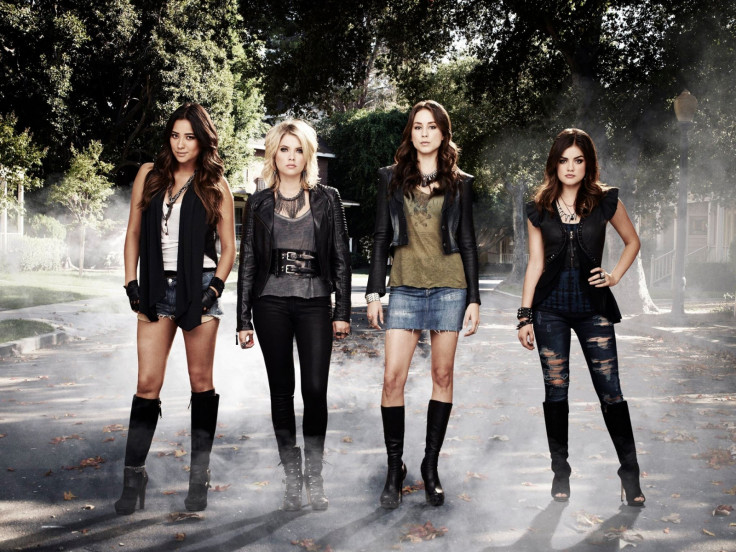 Pretty Little Liars season 5 is inching towards the finale and fans could be in for a treat in the final episode titled 'Welcome to the Dollhouse', as it would help them guess who the masked tormentor of the liars, Aria, Hannah, Emily and Spencer is.
Show creator Marlene King had earlier teased that the finale episode of PLL season 5 would be huge and that fans would finally know the real face behind Rosewood's constant pain.
Below are some characters that fans believe could be the 'Big A'.
Is Alison A? Until the midseason finale of the current season, fans were almost sure that either Alison or her possible twin could be the one who is wrecking havoc on the lives of the liars.
But recent developments in the previous episodes cleared Ali of being involved in tormenting her friends. However, in the upcoming episode, the PLLs will try to save their former queen bee, not just for her, but also to save themselves.
Mona's twin sister: There are suggestions that A could be Mona's twin sister, who still remains unknown and it is possible that she would reveal her identity in the season finale.
Could Andrew be A? Aria is slowly getting close with Andrew and this is no good news for Ezra fans, who now suspect that Andrew could be the real culprit.
Check out some tweets below:
Why do I have a feeling that Andrew is -A...? #pll

— • (@alittlebitshazy) February 28, 2015
LittleLiars: 15 Reasons Andrew is A on #PLL: https://www.facebook.com/littleliars/ pic.twitter.com/v5tR55P1GY" — Pretty Little Liars (@PLLnewsfeed) February 27, 2015
Meanwhile, the show creator also teased that fans need to watch the season 3 premiere and season 5 finale in order to understand the real identity of the most secretive villain of Rosewood.
"Yes - you will absolutely know if A is one of the liars by the end of the finale," King revealed on her Twitter account.
"You have to watch the show from season 3 premiere on to know who A is [sic]," King said. "A stole the game from Mona when she was at Radley."
The synopsis for episode 22 (the next episode) titled To Plea Or Not to Plea reads:
"Aria, Emily, and Hannah keep looking for a way to prove Ali's innocence without incriminating Mike. But when the D.A. proposes a plea bargain agreement for Ali that includes naming one of the PLL's as her accomplice, the girls intensify their search — not only to save Ali but to save themselves. Will Ali stick by her story of innocence, or will she give up one of the PLLs to save her own skin?
After all this, could you guess A's identity? Post your views in the comments section below.
Pretty Little Liars season 5, episode 22 will air on 3 March on ABC Family.
© Copyright IBTimes 2023. All rights reserved.