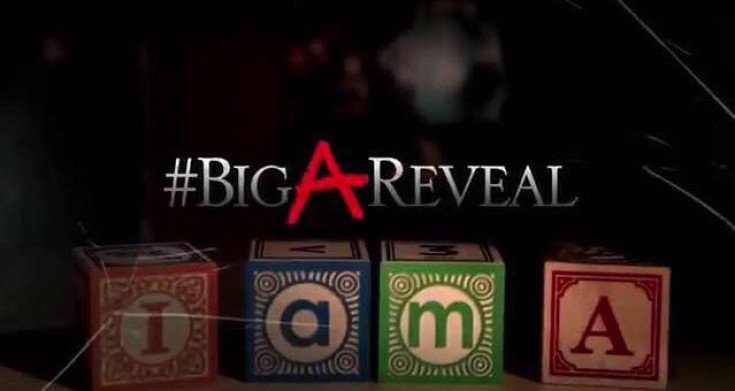 Pretty Little Liars season 5 fans are waiting with bated breath as the finale of the ABC teen thriller will finally reveal the biggest clue that will help them identify 'A', the masked villain of Rosewood.
Click here to watch the 'Big A reveal' live stream online for free on ABC family's official channel.
The finale episode is titled Welcome To The Dollhouse, and its synopsis reads:
"A" has always had fun playing with Aria, Emily, Hanna and Spencer, but now "they" have the biggest game to date in store for the girls. As shocking secrets come to light and the biggest clue to the "A" mystery is revealed, is this one plAydate the Liars can survive?
Meanwhile, EOnline reported that show creator Marlene King, has asked fans to watch five particular episodes from previous seasons to be able to guess at the identity of 'A', the hooded villain who wrecks havoc on the liars, Aria, Hannah, Spencer and Emily.
Given below are the episodes you need to re-watch before the finale:
1. It Happened That Night, season three, episode 1
2. A Dangerous Game, season three, episode 24
3. A Is for Answers, season four, episode 24
4. Taking This One To The Grave, season five, episode 12
5. How The 'A' Stole Christmas, season five, episode 13
In the final episode of season 5, the liars will be kidnapped and taken to a life sized doll house by the masked villain. However, for some strange reason, he/she chooses to spare Alison from the traumatic ordeal.
Reports suggest that the pretty liars will see Mona inside the doll house, alive and well. According to the official synopsis of the explosive finale 'A' is described as 'they' who are playing their biggest game ever to traumatise and perhaps kill the lead characters.