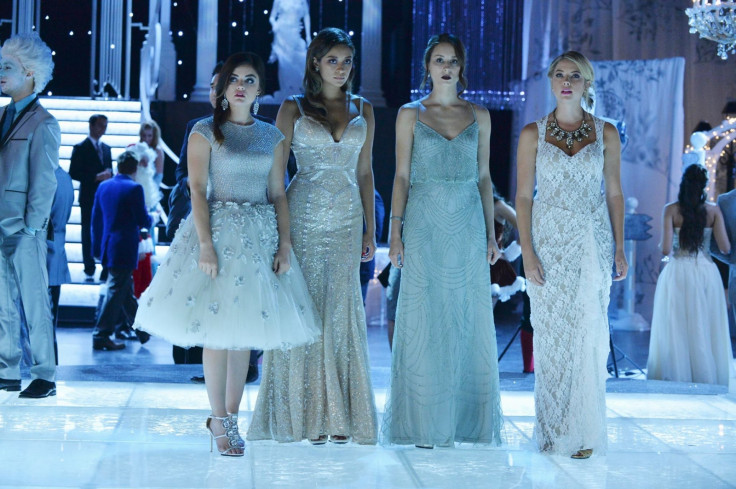 Rosewood is all geared up for Christmas and the winter premiere of Pretty Little Liars, Season 5.
However, things will not go as smoothly as fans expect as the dreaded A is still looming large to spoil the holiday cheer. The liars Aria, Emily, Hanna and Spencer, all believe Alison to be their tormentor A.
According to the official synopsis released by ABC Family, Mona's death is still haunting the liars and there is not much merry time left for them in Rosewood this Christmas as Spencer will be facing murder charges.
The rest of the group decide to help prove her innocence and are almost convinced that the murder charges are being framed by none other than Ali.
The official synopsis of 'How the 'A' Stole Christmas' via Wetpaint reads:
"Christmas is quickly approaching, and all of Rosewood is full of merriment, except for Aria, Emily, Hanna and Spencer, who aren't feeling much holiday cheer after the loss of Mona and Spencer's murder charge looming over them.
When an opportunity presents itself with the chance to get evidence to clear Spencer's name, the girls and their partners devise a plan to get justice for Mona and finally bring Alison down.
Meanwhile, Alison gets a glimpse at the past, present and future by a ghostly presence."
The summer fatal finale of the teen mystery thriller shocked fans with the brutal death of Mona, and the winter premiere will begin with the murder investigation.
The mystery of Alison will continue to haunt the liars as she has formed her own clique before coming to the Rosewood Christmas party.
Pretty Little Liars, Season 5 will air its next episode How The 'A' Stole Christmas, in December this year on ABC Family.