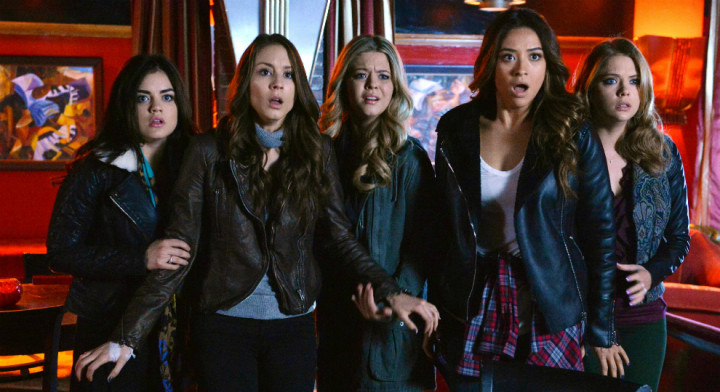 Expect more drama to unfold as Pretty Little Liars Season 5 returns with its second episode titled 'Whirly Girl' tonight (June 17).
The official synopsis of the episode reads:
"With the events of New York behind them and back in Rosewood, the Liars are unsettled to still be living under a cloud of secrets. Aria is haunted by the recent past events, while Emily, Hanna and Spencer try to wrap their head around the new normal."
During the Season 4 finale, someone threw the lifeless body of Mrs DiLaurentis into a shallow grave and buried her while the girls were in NYC.
When Alison returns, she will move in to the DiLaurentis house with her brother Jason and father Kenneth. Once they realise that Mrs DiLaurentis is missing, the family will begin search efforts. The disappearance also results in Alison questioning her father and brother's loyalty (via CelebDirtyLaundry).
Pretty Little Liars sneak peek videos also hint that Mona Vanderwal is up to her old tricks. In the promo for Whirly Girl, Mona can be seen threatening Alison and telling her, "You're going to wish you stayed dead."
Pretty Little Liars Season 5, Episode 2 'Whirly Girl' airs Tuesday, June 17 on ABC Family.
Click here to watch the episode online via live stream.