Pretty Little Liars is all set to achieve a big milestone by celebrating the 100<sup>th episode on July 8 and promises to offer an episode 'full of twists'.
ABC Family's teen thriller drama will also mark the return of three major characters to Rosewood High during the 100th episode. Alison, who is back from the dead, will face tough challenges at school as other liars, Spencer, Hanna, Emily and Aria are not interested in following her blindly.
The 100<sup>th episode titled 'Miss Me X 100' will also feature the return of Caleb and Jenna to Ravenswood.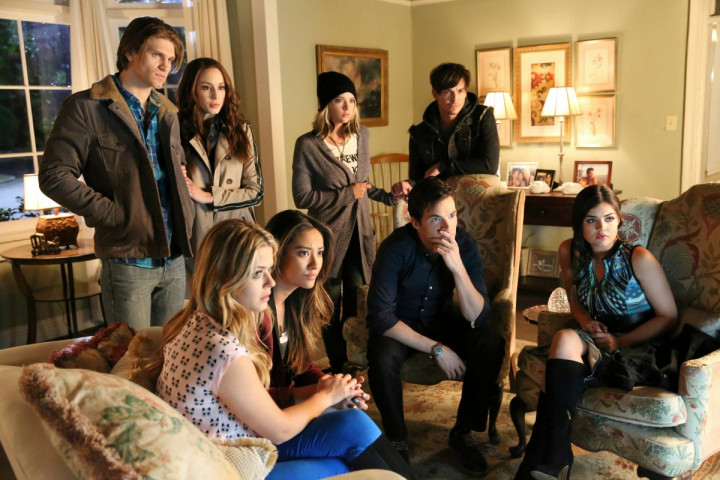 Meanwhile show producer Marlene King has teased PLL fans to get ready for some 'epic emotions' during the 100th episode telecast.
The 100th episode which airs in 2 weeks is beyond. There are no words to describe it. Epic emotion. Epic WTF! @PLLlittletheory

— I. Marlene King (@imarleneking) June 27, 2014
"The challenge is to make it feel fresh," Oliver Goldstick told Hollywood Reporter.
"It's a new approach to the show. We've all felt it when we we've written episodes with Ali that aren't flashbacks," another producer Joseph Dougherty told the website.
"We hope that it's emotionally epic for us. There will be a big reveal: One of our mysteries that we've had for a long time on the show will be revealed in the 100<sup>th," producer Marlene King told Hollywood Reporter.
Does this mean that fans can expect the revelation of the identity of 'A' or at least the murderer of Ali's mother Mrs DiLaurentis?
The official synopsis of Pretty Little Liars Season 5 episode 5 via Wetpaint reads:
"Determined to put on a brave face, Alison returns to also help heal the damage she did years ago. But are apologies enough for those who Alison has hurt in the past? Not if Mona and her army have anything to say about it."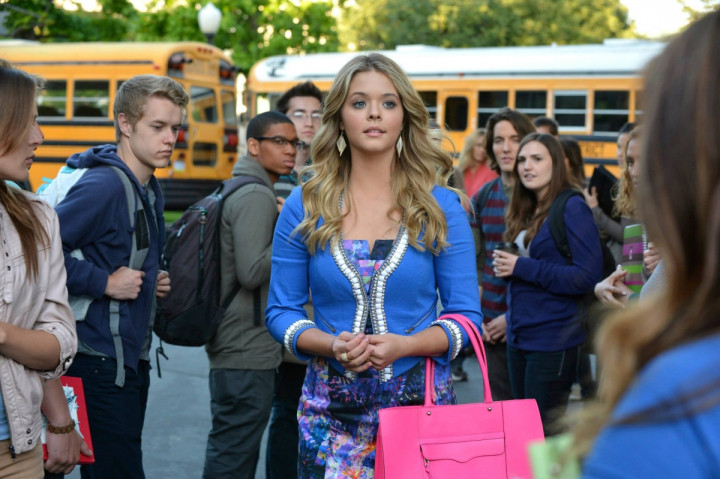 Celeb Dirty Laundry reports that, there will be a big cat fight between Mona and Alison at Rosewood High while Celeb will try to figure out if Hanna is happy with his return.
The episode will also show how Alison regains her queen bee status and how she tries to cope with fellow students she had hurt during previous seasons.
Watch PLL Season 5, Episode 5 'Miss Me X 100' Live stream online by clicking here.
Pretty Little Liars Season 5 will air its 100<sup>th episode on Tuesday night, July 8 on ABC family.