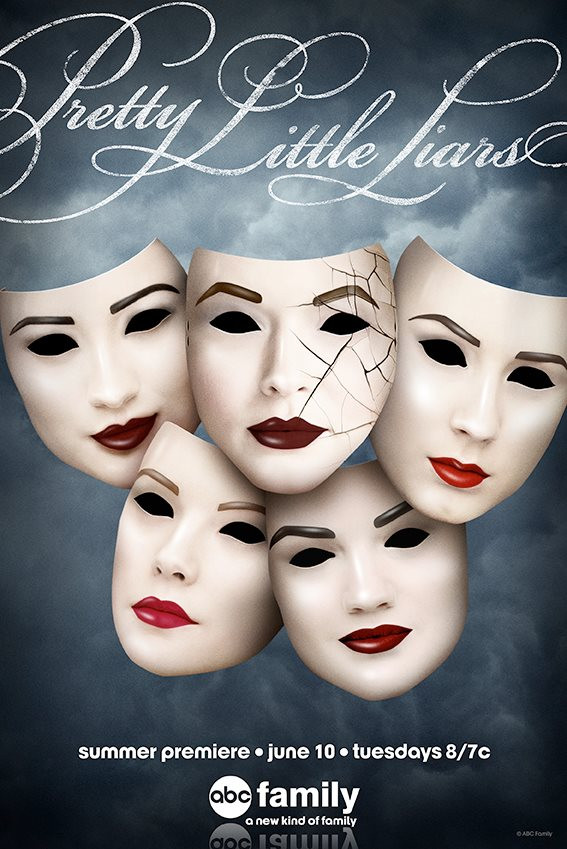 Pretty Little Liars Season 5 will premiere on Monday and fans can't wait to see how the lives of their favourite liars Spencer, Aria, Emily and Hanna going to change in New York.
Season 4 ended with a shocking finale when Ezra was shot, presumably by 'A' because he might know his/her real identity. But will he reveal the truth before the liars?
Ali's return is expected to add drama to Ezra and Aria's love story. There are speculations that a love triangle might bring more twists in the already twisted show.
"There's also a chance for another love triangle that some fans have been talking about and that's Alison, Emily and Paige," show creator Marlene King told Hollywood life.
King also hinted at reviving Caleb and Hanna's love story as the former is returning to the show.
Set in the fictional town of Rosewood, the Season 5 may reveal the true identity of 'A' before the liars. When Ali returns from the dead, things will be complicated with the liars who are already going through a lot of pain due to 'A'.
But some reports suggest the new season may focus on Ali and the mystery of her disappearance. Some fans suspect that the real Ali is actually dead and it is her twin Courtney who is the real 'A' and is creating havoc in the other liar's life.
"Next season, it really is all about Ali coming back," king told the website. "Has she changed? Can we trust her? How does her being back affect the liars, and affect their friendship, their dynamic and their relationships with boys and girls so it's going to be fun."
Click here to watch the live stream of the season 5 episode one of ABC's mystery-thriller.
The Season 5 of the Pretty Little Liars will premiere on ABC Family on 10 June at 8pm.