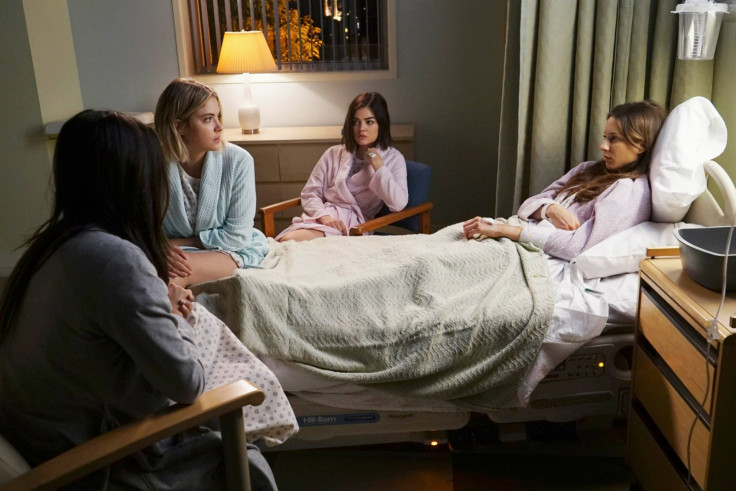 The premiere episode of Pretty Little Liars season 6 was nothing less than a serious thriller by itself. The liars finally escape from the underground Dollhouse with the help of Alison, Ezra, Toby and Caleb.
However, except for the girls, no one knows how Charles DiLaurentis tortured them while they remained locked in their respective rooms in the dollhouse.
After they were rescued, Emily turns to Ali to ask her about the identity of a Charles, who also happens to be a DiLaurentis, but the former queen bee fails to recognise any family member with the name.
In episode two titled Songs Of Innocence, Ali asks her father about the masked villain's real identity. He is shocked to hear the question but later denies knowledge of any such person in the DiLaurentis family.
Watch the promo below.
The official synopsis of the episode 2 reads:
In the premiere episode, Andrew Campbell emerges as the prime suspect of the kidnapping as he remains missing ever since the incident. Police obtain a diary from his house which suggests he has a deep grudge against the liars.
The girls will find it difficult to come back to normalcy after the ordeal they went through at A's hands. However, they are restraining themselves from sharing their agony in the creepy dollhouse with their family.
It will be interesting to see how Aria, Hanna, Alison, Spencer and Emily will unearth the secrets of Charles in the upcoming episodes.
Pretty Little Liars season 6 airs every Tuesday on ABC Family.