Pretty Little Liars season 6 episode 3: Alison and Jason will help Spencer in solving mystery behind Charles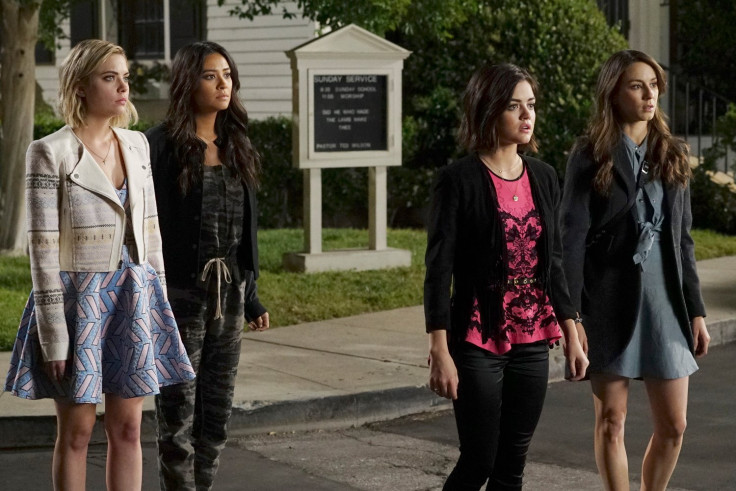 American teen thriller Pretty Little Liars season 6 will return this Tuesday with episode 3 titled Songs Of Experience.
The upcoming episode will reveal more about Andrew Campbell, who has been accused of kidnapping the liars Hanna, Emily, Aria and Spencer and keeping them at the Dollhouse.
Click here to watch the PLL summer premiere episode online for free on ABC Family's official channel.
You can also watch the episode online at Hulu and iTunes.
Earlier, the mysterious 'A' had kept Mona and Sara Harvey hostage at the Dollhouse, who were later rescued by the Rosewood police along with the liars.
In the previous episode, Aria lied that she saw Andrew near the electric fence while in Charles' captivity, however, her friends know what the truth is.
In the promo of the upcoming episode, Emily and Spencer are seen discussing how Andrew might have been framed by Charles DiLaurentis, as he is still missing.
Emily tells Spencer that Sara does not recall seeing Andrew ever during her captivity, which prompts the girls to believe that this might be another master plan by their hooded tormentor.
The official synopsis for PLL season 6 episode 3 reads as follows:
The girls' lives have been turned upside down by their captivity and each one of them is looking for answers to make sense of their ordeal. Aria (Lucy Hale) focuses on Andrew (Brandon W. Jones) by trying to figure out who this boy really is while Emily (Shay Mitchell) tries to connect with a new friend. In true Spencer fashion, she is on a mission to get answers about Charles from Ali and Jason. Hanna (Ashley Benson) wants to bring the four friends back together so they can move past what happened in the Dollhouse.
In the upcoming episode, Alison and Jason will help their half-sister in solving the mystery behind Charles DiLaurentis as Jason recalls that he might have known Charles as a child. However, when when he searches for photographs as proof, he learns that they are missing from the DiLaurentis family's albums.
Pretty Little Liars season 6 episode 3 will air on 16 June on ABC Family.
© Copyright IBTimes 2023. All rights reserved.