Pretty Little Liars season 6: Will Jason help the girls solve the Charles DiLaurentis riddle?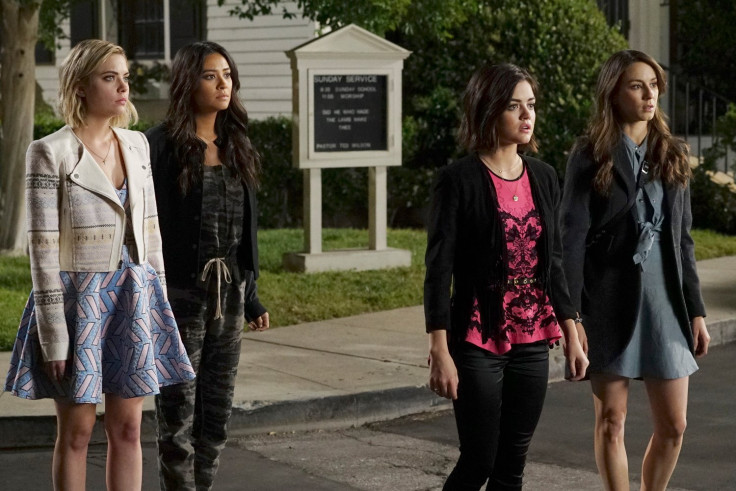 Ever since Pretty Little Liars season 6 premiered, fans of the ABC Family teen thriller are getting more questions than answers to solve the 'Who is Charles DiLaurentis?' riddle.
The synopsis of episode 3 titled Songs Of Experience teases that Alison and Spencer's half-brother Jason might hold a clue to unravel the secrets of the masked villain.
In the previous episode, Aria lied to the Rosewood police that she saw Andrew near the electric fence while in A's captivity, prompting the police to zero in on Andrew as the only suspect.
In episode 3, she will be seen hiding at The Brew in order to avoid school and finds comfort from her ex-lover Ezra who promises her that "she is safe" at his place.
But Spencer, who is on a mission to solve the soul-piercing torture once and for all, seeks her half-brother's help to unravel the deepening mystery in order to feel safe.
The official synopsis for PLL season 6 episode 3 reads:
The girls' lives have been turned upside down by their captivity and each one of them is looking for answers to make sense of their ordeal. Aria (Lucy Hale) focuses on Andrew (Brandon W. Jones) by trying to figure out who this boy really is while Emily (Shay Mitchell) tries to connect with a new friend. In true Spencer fashion, she is on a mission to get answers about Charles from Ali and Jason. Hanna (Ashley Benson) wants to bring the four friends back together so they can move past what happened in the Dollhouse.
In the promo of the upcoming episode, Spencer tells Jason that she saw the name 'Charles DiLaurentis' in one of the rooms while in A's captivity.
Jason appears to have known Charles as a child and his photos are now missing from the DiLaurentis family photo albums.
It will be interesting to see how Jason and Ali make the girls identify Charles and learn what made him hold such a deep grudge against them.
Pretty Little Liars season 6 episode 3 will air on 16 June on ABC Family.
© Copyright IBTimes 2023. All rights reserved.