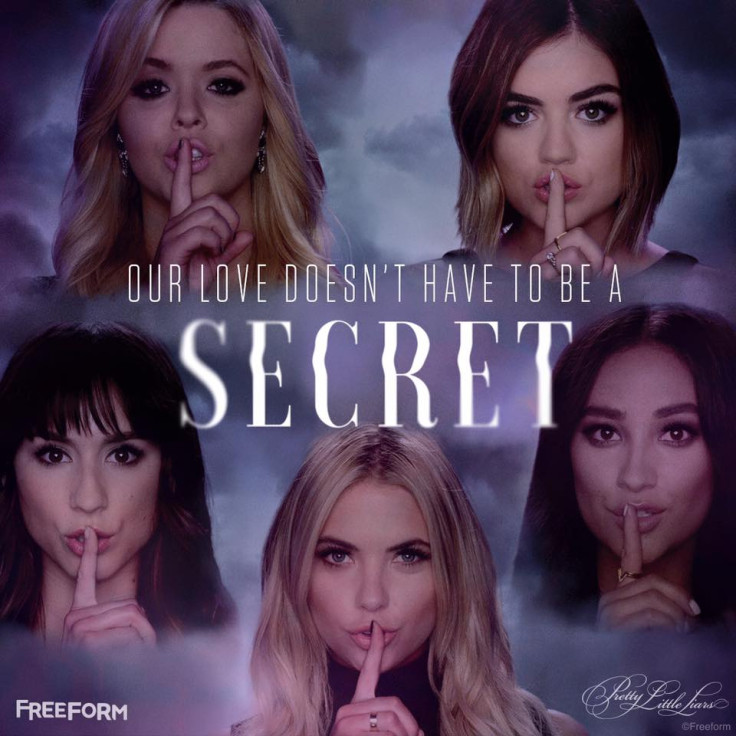 Get ready for some wicked DiLaurentis family moments in the Pretty Little Liars season 6 finale. The liars Aria, Hanna, Spencer and Emily are close to seeing the real face behind their masked stalker. Alison's bad fall from the staircase in the pre-finale episode ignited the "who is the twin" speculations.
In the last episode, Alison fell down from the stair and was admitted to a hospital. But that is not the only worst thing she experienced. In the hospital bed, she felt the "touch of her mother" and assumed that it might be a dream.
But after all the hints from show creator Marlene King about introducing a twin who is related to one of the liars, it is hard to believe that everything happened in her dreams. The DiLaurentis family is perhaps the creepiest family in Rosewood and if Jessica DiLaurentis' twin sister returns, then the liars will seriously need to rethink about their friendship with Ali.
Charlotte's murder has created a ruckus in the liars' lives as the Uber A is now forcing them to find the killer. In a desperate attempt to find their dangerous stalker, Hanna will confess to the crime. But will the masked stalker trust the confession and reveal his/her identity?
It will also be interesting to see how the next finale will help in pushing season 7 of the thriller series. The finale episode is titled Hush, Hush, Sweet Liars and will air on 15 March on Freeform.