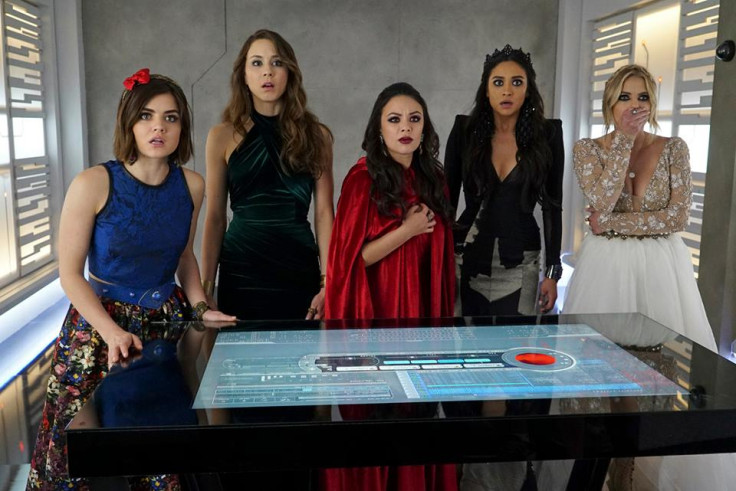 Pretty Little Liars season 6's summer finale will finally reveal the real face of Charles DiLaurentis as he unmasks before the liars Alison, Emily, Hanna, Aria and Spencer.
Show creator Marlene King has already assured fans that the mid-season finale will reveal answers from the hooded tormentor of the girls. It will also reveal his true identity and his grudge against the girls.
"Just watched the final playback of next week's finale. I'm still crying. And I still have goosebumps. You will see, hear and know who A is," King posted on her Twitter account adding that A is not a random guy.
The upcoming episode will bring A face-to-face with the girls as well as the show's fans who have been waiting for years to solve one of the most complicated mysteries on TV.
During the prom night, the masked villain will reveal his identity and tell the girls about the sadistic pleasure he got while torturing them both mentally and physically.
If the Reddit user is reliable, there are high chances that Wren will come out as the masked villain of Rosewood.
He claimed that A is none other than Dr Wren Kingston of the Radley. He also revealed that A would kidnap Ali after the prom.
So far all his spoilers have come true including the deadly prom. He also predicted that Alison will be the first person to know the identity of A. The summer final promo has already made his kidnap claim true.
Here is the synopsis of the summer finale titled Game Over Charles.
Who killed Toby's mother? Who hit Alison on the head with the rock the night she went missing? Who is Red Coat? Who killed Bethany? Who is the Black Widow? Why has 'A' been targeting the PLLs all this time? After years of torture, Alison, Aria, Emily, Hanna and Spencer finally learn the story of how and why Charles became "A."
Pretty Little Liars season 6 summer finale will air on 11 August on ABC Family.