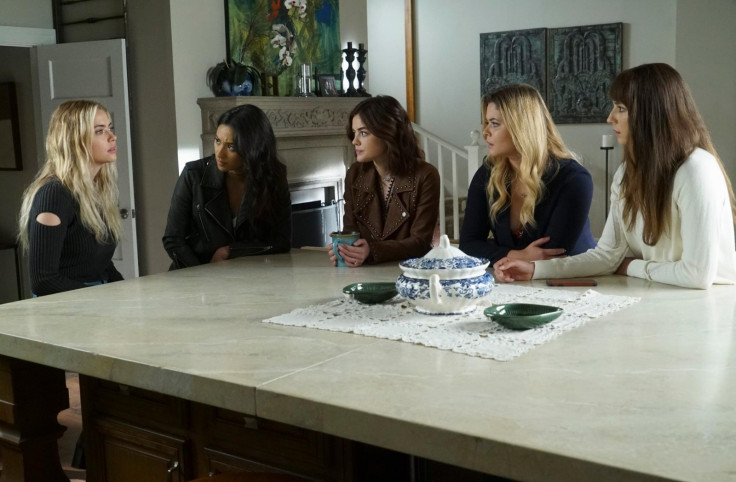 Soon after the Pretty Little Liars (PLL) season 7 summer finale, show-creator Marlen King took to Twitter to announce a huge Emison news. According to her, Ali will come out clean about her sexuality in the next 10 episodes.
"Alison will verbalize how she feels about her sexuality in the next 10. She is just beginning to wrap her brain around it," she tweeted while answering a fan query soon after the airing of PLL summer finale. The show is set to return in April 2017 on Freeform with rest of the 10 episodes.
The finale offered some mind-blowing twists and a brutal death. In the summer finale, Alison learned that she was pregnant with her first child with her dead husband and tormentor Elliott Rollins. But that was not the only major change in Ali's life as she confessed something huge to Emily. The friends turned into couple after Ali admitted that she had feelings for Emily and it was not because she was vulnerable at the moment. The duo sealed the moment with a steamy kiss.
The kiss saga continued with Spencer as she said goodbye to former beau Toby, who was leaving Rosewood in pursuit of a happy life with Yvonne. The emotional kiss was not the only pain for the Hastings daughter as she met with another major revelation that she was the missing child of Mary Drake. She remained in dark for years about her real parents and thanks to Jenna for the gunshot that forced Mary to reveal the truth.
Hanna and Caleb's heated discussion about their life turned into a fireside steamy reunion when the former lover accepted their love for each other and sealed it with a hot make out session.
Aria remains the unluckiest one in the tenth episode after a character returned from the dead. Ezra's former lover Nichole returned to Rosewood and to Aria's horror, she saw her fiancé Ezra embracing his former love Show.
The episode also featured a major death. Blind Jenna invites the liars to the now closed Joseph Lloyd King School for the Blind. She thinks the girls are responsible for her blindness and wants to avenge the same. Their cat and mouse chase ended horribly after Noel Kahn gets beheaded by his own axe. If that wasn't enough, Jenna ended up shooting Spencer.
Toby and Yvonne, on the other hand, met with a deadly accident and it is not clear whether the couple will make it alive.