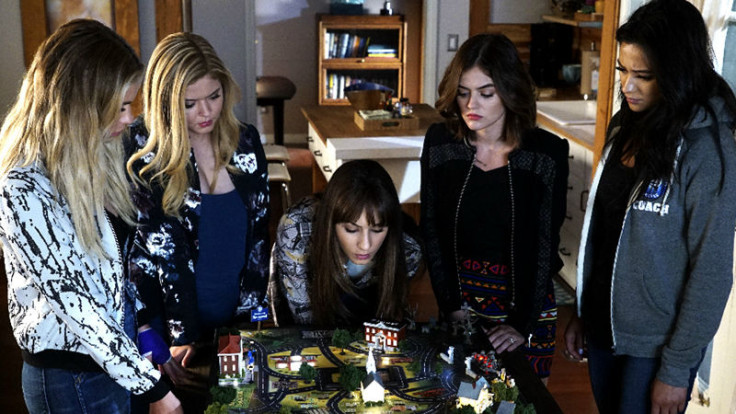 Alison is set to recall her painful trauma in Pretty Little Liars season 7 episode 14, titled Power Play, as this time it is her turn to play the hi-tech, Jumanji-inspired board game. The episode will air at 8 pm EST on Tuesday 9 May on Freeform.
The promo teases the upcoming episode will reveal the killer of Ali's mother Jessica DiLaurentis. It also appears the liars are in huge trouble as the synopsis teases that the search for Mrs D's twin Mary Drake will bring shocking results. But Ali will be the most hit by the cryptic game as according to the synopsis she will be forced to take a 'monumental decision'.
In each episode, one of the liars, Alison, Aria, Spencer, Emily and Hanna are being forced to play the game by A.D. that takes them through painful mental trauma. It remains to be seen, how Mrs D's killer is related to Ali and how the big reveal will change the game for the liars in the Freeform drama.
The episode description for Power Play reads:
Ali's turn at the game forces her to face a monumental personal decision, made even more difficult when A.D. triggers Ali to remember a forgotten trauma. Spencer has a long overdue conversation with her father about his past sins and recent whereabouts. Emily continues to navigate working at Rosewood High with both Ali and Paige, especially when Ali comes to a troubling realisation about her pregnancy, and Paige makes a big decision. Aria continues to question the fate of her relationship with Ezra and bristles under A.D.'s taunts. And, in the search for Mary Drake, Hanna and Spencer run into a familiar face with a shocking secret.
Apart from Ali, the episode will also focus on Spencer, who will confront her father about his absence while she was lying in the hospital after being shot by an unknown person. She also grilled him regarding her maternal identity (Spencer learns that Mary Drake is her mother). But as always, Mr Hasting found an explanation to convince his smart daughter and says he was searching for Mary the whole time.
Aria, on the other hand, is still struggling in the unwanted love triangle after Nichole's entry as Ezra still appears dubious about his feelings. Hanna and Emily, meanwhile continues their search for trails to unmask A.D. but according to the synopsis, they will unravel a major secret.