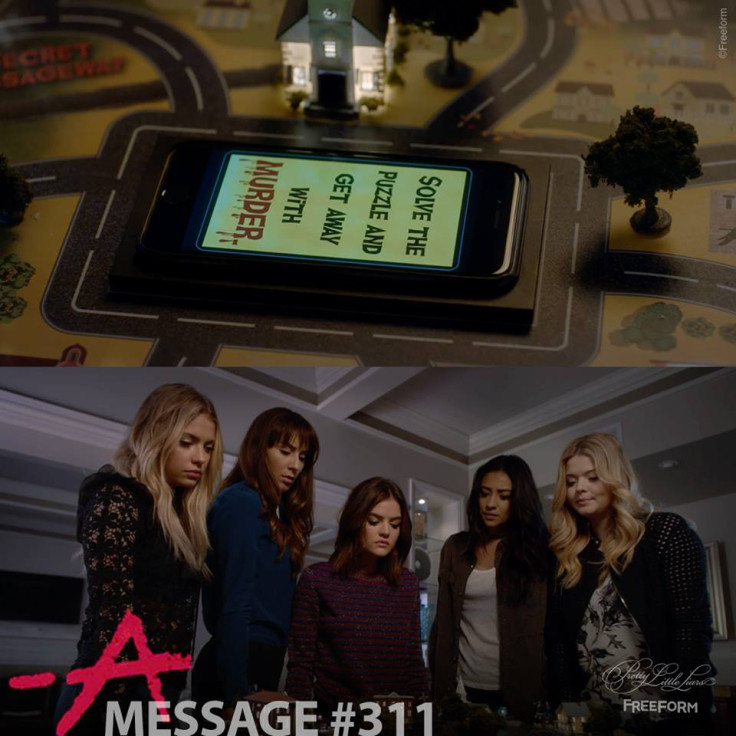 Aria's collaboration with AD may cost her dearly as Pretty Little Liars season 7 returns for another thrilling episode on Tuesday, 13 June on Freeform. The synopsis of the show teases that Lucy Hale's character will discover something 'horrifying' that may affect her and the other liars - Alison, Emily, Spencer and Hanna.
Aria is currently a pawn at the hand of the masked villain of Rosewood as she is being blackmailed to torment her friends. As of now, her actions were going unnoticed, even by Spencer. In the upcoming episode, however, she will be caught red handed.
It remains to be seen if she realises her foolishness before it's too late. After this Tuesday's episode, the show will have only two episodes before the series ends. Previously, show creator Marlen King has promised that fans will get to see the face behind the highly-intelligent and tech-savvy villain.
She has also promised three weddings by the series finale and fans assume that Hanna and Caleb, Aria and Ezra, and Emily and Alison will exchange their wedding vows. "We've always said that there was going to be at least one wedding, but I can promise you that in the next three episodes, there will be two more weddings on the show," she told Entertainment Weekly. The upcoming episode will see the return of Toby. A promo released by Freeform shows Spencer and Toby sharing a warm hug.
The official synopsis for the episode reads:
Pretty Little Liars season 7 will return with episode 17 titled Choose or Lose on Tuesday at 8pm ET on Freeform. Click here to watch the episode live online on the network's official website. The link is visible only in the US.