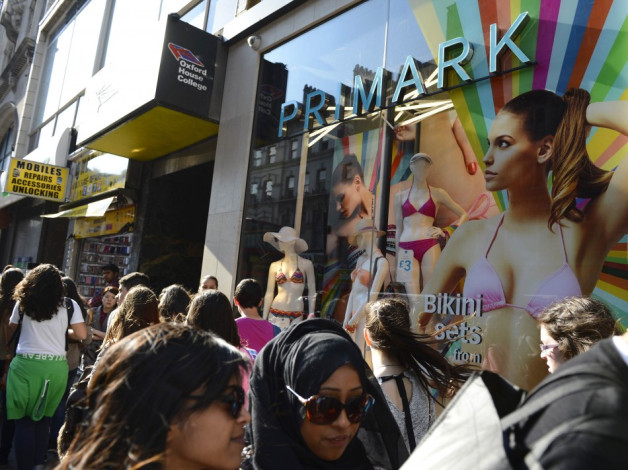 Under the partnership with ASOS, Primark will sell a limited selection of clothes online. The company that is looking to gain some insight into online retailing is planning to sell 20 womenswear products, ranging from a £6 Airtex T-shirt to a £22 studded parka initially.
Primark will use a website from ecommerce technology provider Venda.
"Primark has recognised that even with a solid high-street proposition, neglecting the online channel is not viable for today's retailers," Eric Abensur, CEO at ecommerce platform Venda, told IBTimes UK in an emailed statement.
"While Primark will sustain a high level of focus on its bricks and mortar stores, the company realises that it must adapt its business model in line with the preferences of its consumers - who expect to be able to browse and make purchases online, as well as on the high street."
"While partnering with a hugely successful etailer such as ASOS will guarantee that their products are seen by a high volume of consumers, by not developing its own website, Primark is also leaving itself open to losing sales to other brands and products featured on the ASOS site."
Owned by conglomerate Associated British Foods, Primark has avoided the recent slowdown in the retail sector due to its focus on low prices as consumers were concerned about job security and cut their spending on high streets.
The retail chain has 257 physical stores in eight countries including Britain, Ireland and Spain, but it has no presence in the booming online retail sector.
Being confident about the chain's low-price strategy, Associated British Foods CEO George Weston ruled out its launch of online operation two months before.
"It is enough for us to have great fashion in good locations at the right price. That simply works for us," he said in April, while reporting a 24% increase in sales.
Nevertheless, its rivals' online expansion has prompted Primark to test the platform for a few weeks. Last year, Primark's rival New Look launched on ASOS' site and the brand has become one a top seller on the site.
The internet currently accounts for about a fifth of all retail sales in the country. Early movers including John Lewis, Debenhams and Next Directory have recently witnessed a surge in their online sales.
"This agreement makes a lot of sense. Primark were unwilling, or unable, to invest in an on-line presence and this has given them a great organisation to collaborate with," Tarlok Teji, retail analyst at Manchester Business School, said commenting on the deal.
"The details of the deal are unclear but I expect it will increase throughput for Asos and give Primark customers a 'digital shopping channel'."
Primark, which is planning to open a new store in France, still gives priority to its physical expansion in the UK and Europe. It does not consider opening a full online service as of now.