Prince Andrew has broken his silence to publicly deny allegations that he had sex with an underage girl more than a decade ago.
The Duke of York was speaking at a World Economic Forum event in Davos when he directly alluded to the sex scandal.
In his speech, before 200 leading figures from the worlds of business and politics, the 54-year-old said he wanted to reiterate the repeated denials of any wrongdoing issued by Buckingham Palace.
"Firstly I think I must, (and) want, for the record to refer to the events that have taken place in the last few weeks and I just wish to reiterate and to reaffirm the statements which have already been made on my behalf by Buckingham Palace.
"My focus is on my work and this evening's reception allows me to tell you about just a couple of the initiatives that I have founded and am passionate about," he added.
Buckingham Palace has previously said the claims against Prince Andrew are "categorically untrue" and lack "any foundation".
The decision for the royal to address the issue in person and on camera, is indicative of the highly damaging and serious nature of the allegations.
Virginia Roberts claims she was forced to have sex with the royal when she was 17-years-old, on three occasions in London, New York and the Virgin Islands in 2001, and was used as a sex-slave by convicted paedophile Epstein.
The allegations against Prince Andrew emerged in evidence submitted to a US court in a case involving Epstein, who spent time in jail in 2008-9 for a sex offence with a minor.
Prince Andrew, who is fifth in line to the throne, stepped down as UK trade envoy in July 2011, following the controversy over his former friendship with Epstein.
On Wednesday (21 January) her lawyers sent a letter to the Duke asking him to respond under oath to the claims made in the US by Roberts requesting his "voluntary cooperation in answering question about his sexual interactions" with her.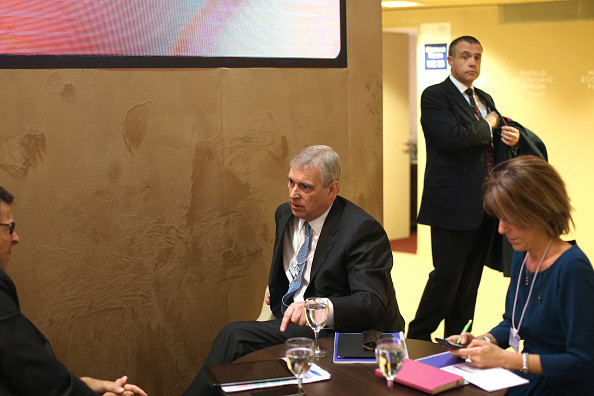 The letter sent by courier on 14 January, said: "This letter is a formal request ... to interview you, under oath, regarding interactions that you had with Jane Doe No 3 beginning in approximately early 2001. Jane Doe No 3 was then 17 years old.
"The interview could be conducted at a time and place of your choosing, and with your co-operation, I believe the interview could be completed in two hours or less."
The Duke has reportedly not responded to the letter. Roberts' lawyers stated: "Federal Express has informed us that the letter has been refused by the recipient."
Andrew, 54, fiercely denies 'any form of sexual contact or relationship' with Miss Roberts and has consulted top criminal QC William Clegg.