Prince Andrew sex scandal: Duke of York 'did not have sexual relations with Virginia Roberts'
Buckingham Palace 'emphatically denies' Duke had sex with an underage 'sex-slave.'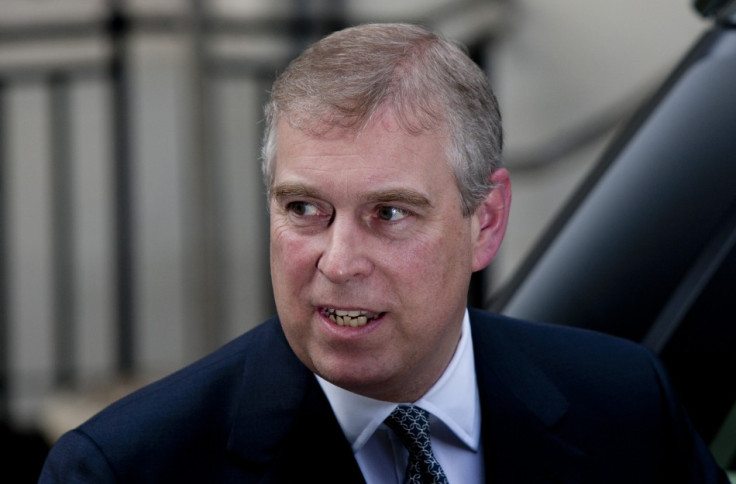 In a dramatic public statement, Prince Andrew has vehemently denied that he had sex with a woman who alleges she was used as a sex slave by high-profile and powerful men.
Named in US court documents as "Jane Doe 3", the accuser has been identified by The Mail on Sunday as Virginia Roberts, who once worked as a masseuse to the Prince's former friend millionaire Jeffrey Epstein. Epstein was convicted for sex offences three years ago.
Prince Andrew was a close friend of the banker. However, after the billionaire was convicted as a paedophile, the Duke apologised for his friendship with him and resigned as the UK government's global trade envoy. At the time a photograph surfaced of the Prince with his arm around the teenage Roberts.
Roberts now alleges that she was "flown to London, New York and the Caribbean by Epstein where she was forced to have sex with the Duke of York, on three separate occasions – including at an orgy – The Guardian reported.
The court papers allege she was 17 at the time – a minor in the state of Florida, where they have been filed.
While Buckingham Palace had earlier issued a statement strongly denying the allegations, in an unprecedented step, a further statement has been issued by the palace to The Mail on Sunday.
The statement reads: "It is emphatically denied that the Duke of York had any form of sexual contact or relationship with Virginia Roberts. Any claim to the contrary is false and without foundation."
The strongly worded denial which refers to Miss Roberts directly and addresses the nature of their alleged association is the most personal statement issued on behalf of a senior royal in recent years.
According to royal sources, the dramatic rebuttal marks the beginning of a campaign to discredit Roberts.
The Palace's statement comes as a top Harvard law professor Alan Dershowitz, who was also accused by Roberts of having sex with her, launched a direct attack against her.
"This person has made this up out of cloth, maliciously and knowingly in order to extort money from Mr Epstein," said Dershowitz in an interview with Radio 4.
"My only feeling is if she's lied about me, which I know to an absolute certainty she has, she should not be believed about anyone else," he said.
"We know she's lied about other public figures including a former prime minister and others who she claims to have participated in sexual activities with, so I think it must be presumed all her allegations against Prince Andrew were false as well."
In an exclusive interview with The Mail on Sunday in 2011, Virginia Roberts spoke in detail of her alleged interactions with Prince Andrew.
She claims she was first introduced to Epstein and later Prince Andrew through Ghislaine Maxwell, daughter of the disgraced newspaper tycoon Robert Maxwell.
Roberts states that she met Ghislaine at Donald Trump's palatial Florida country club, Mar-A-Lago, where she had a part-time job as a changing room assistant in the spa.
She told The Mail on Sunday that Ghislaine offered her work as Epstein's personal masseuse.
Revealing details of her first encounter with the billionaire at his Plam Beach mansion she said: "The lady walked me straight through into the massage room. It was part of a suite – a shower room, a steam room and another closet-sized room where I later learned the sex toys were kept.
"Jeffrey was lying face-down on a table, completely naked. The lady told me to follow her instructions. Then she took off her shirt and started rubbing her breasts across Jeffrey and told me to take off my clothes. He had sex with me and the woman fondled me. I was thinking, 'This is wrong. This is not legitimate massage.' But they liked me. The lady gave me $200 (£130) and said I was to come back the next day."
In the interview with The Mail on Sunday Roberts goes on to describe her alleged encounters with Prince Andrew.
"Ghislaine had made dinner reservations. Andrew was making eye contact with me at every chance and concentrating on my plunging V-neck top. He didn't ask me anything about myself. I just sat there with a smile frozen on my lips. Ghislaine had whispered, 'The Prince seems really interested in you.'
"We went on to Tramp. We were led into a VIP area and Andrew got me a cocktail from the bar and he had a drink for himself then he asked me to dance. He was the most hideous dancer I had ever seen. He was grabbing my hips and he was pouring with perspiration and he had this cheesy smile. I was used to being used for sex by men but it was not behaviour that I was used to in public, and not from a Prince who had daughters. I felt everyone was watching us."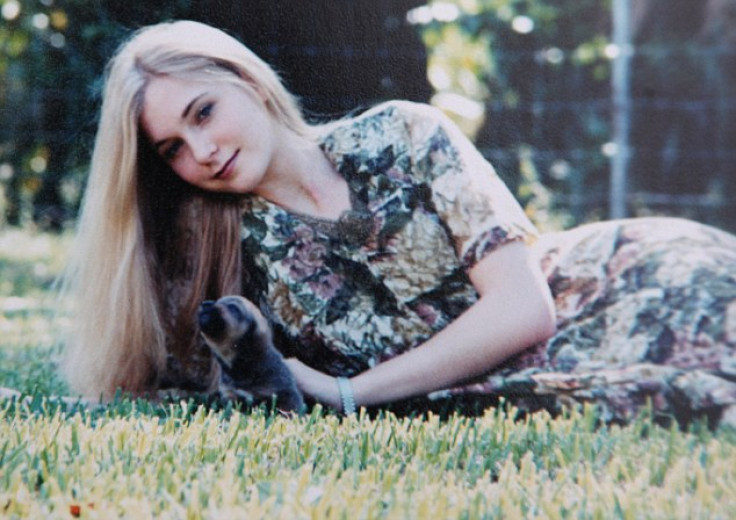 She alleges that her first tryst with the 41-year-old prince took place later that night at Ghislaine Maxwell's London townhouse.
"All of us went upstairs and I asked Jeffrey to snap a picture of me with the Prince. I wanted something to show my Mom. Ghislaine and Jeffrey left us after that," she said.
"In the morning, Ghislaine said: 'You did well. He had fun.' We flew straight back to the States. I suspected that the only reason we went to London was that I was a 'gift' to Andrew."
Roberts claims she met the Prince Andrew for a second time around Easter 2001, at Epstein's Manhattan mansion and a third time on Epstein's Caribbean island, where she says she entertained him at an "orgy".
"I flew there with Jeffrey and Ghislaine," she says, "and seven Russian girls who didn't speak a word of English turned up with a modelling agent. Jeffrey was so excited. He said, 'We're going to do a big photo shoot with you and the girls.' The agent took the pictures.
"They were very provocative. We were topless and he had us in sexual positions. Then we were told to assemble in a big cabana. When I walked in, Andrew and Jeffrey were seated in chairs. Jeffrey directed us with hand gestures. Jeffrey and the Prince were laughing. The next day, Andrew was gone."
Now married and a mother of three, Roberts stands by her claims and said she is determined to be heard.
"I have a great life now but when I think of what he and these other men did, it breaks my heart. I am going to name every guy who deserves to be named when I go to court. I want to look Jeffrey in the eye in court and let the jury decide whether what he did to me and the other girls was acceptable."
Epstein's lawyer Jack Goldberg has dismissed the allegations as old, salacious and without merit.
Ghislaine Maxwell has previously branded all claims against her as "untrue" and "obvious lies".
The Palace has said that the allegations of sexual impropriety are "emphatically denied" by the Duke of York and any suggestion of wrongdoing on his part is "categorically untrue".
© Copyright IBTimes 2023. All rights reserved.