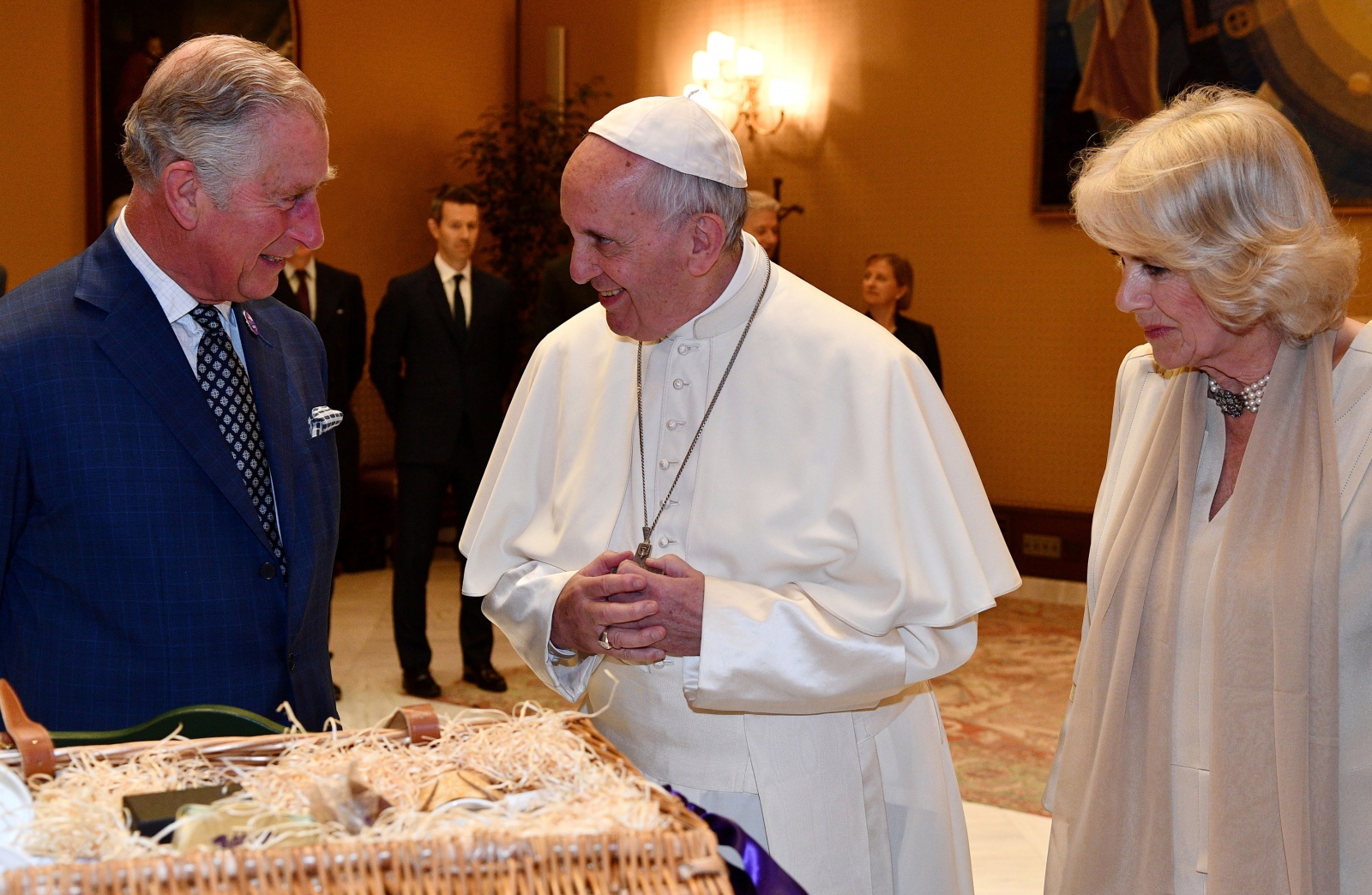 Pope Francis held an audience with Prince Charles and Camilla, the Duchess of Cornwall, during their visit to the Vatican City on 3 April, as part of their nine-day tour of Europe. The royal couple spent half an hour in conversation with the pontiff about "topics of mutual interest".
While details of the private meeting were not disclosed, Francis and Charles continued their conversation while the heir to the British throne introduced his 15-member delegation to the Pope. The royal then presented a large hamper of produce from his Highgrove estate, which included chocolates and tea, meant to be distributed among the less fortunate.
Confessing that it was "difficult to know what to give your Holiness," Charles said the produce could come in handy for someone else. "Somebody else might like it. It's all homemade things I produce," he said.
In return, Francis presented Charles with a bronze sculpture of an olive branch in a white box, meant as "a symbol of peace".
"Wherever you go, may you be a man of peace," he told the 68-year-old, according to the Catholic Herald.
The royal couple later met with the Vatican Secretary of State Cardinal Pietro Parolin during which time they discussed climate and environmental issues. According to the British embassy "His Royal Highness joined a round-table discussion with senior Holy See officials on the subject".
The Prince and Duchess were also given a tour of the Vatican Secret Archives where they saw historic letters documenting the correspondence between Britain and the Vatican. These included the last letter written by Mary Queen of Scots in 1587, before her execution for treason; a letter by Pope Paul IV condemning Archbishop Thomas Cranmer, one of the leaders of the English Reformation; and a letter by King Charles I approving the appointment of his ambassador in Rome.