Royal Baby: Iranian Backlash for Prince George, 'the Most Expensive Baby in History'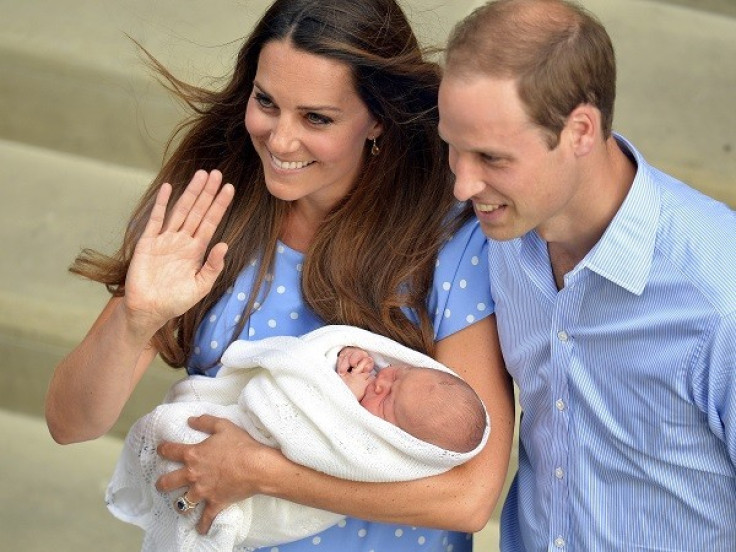 While royal euphoria and happiness flood the UK, not every country is filled with joy at news of Kate Middleton's and Prince William's firstborn.
An Iranian broadcaster has launched a tirade against the British monarchy and poured scorn on Prince George, the latest addition to the house of Windsor.
"Nothing could have manifested English people's hatred of their monarchy as much as the birth of this baby," reported Channel One, the Iranian state-owned TV station.
"England has one of the most reactionary and medieval forms of government. The Queen reigns as an absolute dictator in this country. She can annul the parliament and appoint the key positions."
A broadcaster for Channel One suggested Prince George was already responsible for one fatality. "This troublesome baby has already resulted in the death of a nurse," referring to the suicide of Jacintha Saldanha, after she gave details of the Duchess of Cambridge's health to Australian DJs in a prank phone call.
"Without doubt he is the most expensive baby in history. It is estimated that the cost of this baby so far has been $375m (£244m)," the Iranian presenter added.
Prince George already has a busy 12 months ahead of him. There are plans for his christening, an Australian tour, a high society wedding and a trip to Balmoral to stay with his great-grandparents, the Queen and Prince Philip.
Among the more unusual gifts that Kate Middleton and Prince William have received include a baby crocodile from Australia, according to the Sunday Times.
Adam Giles, chief minister for Australia's Northern Territory, sent a letter and pictures of the crocodile to the Duke and Duchess of Cambridge, saying: "It will be kept at a Darwin crocodile park and I would like to extend an invitation for you both to bring your new son to visit the crocodile."
© Copyright IBTimes 2023. All rights reserved.