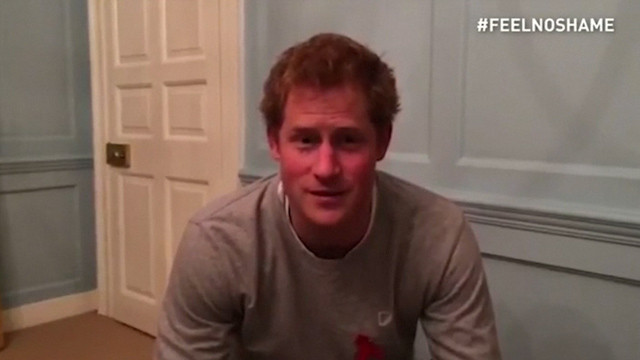 Prince Harry has revealed he gets "incredibly nervous" before public speaking and feels "anxious" entering rooms full of people.
The Prince disclosed his secret as part of the #FeelNoShame campaign for World AIDS Day.
The campaign being driven by Sentebale charity – which the Prince co-founded - aims to reduce stigma and shame of HIV to enable sufferers to come forward for support.
The Royal launched the campaign from microsite FeelNoShameToday
He said: "My secret is, believe it or not, I get incredibly nervous before public speaking no matter how big the crowd or the audience.
"Despite the fact I laugh and joke all the time, I get incredibly nervous, if not anxious actually, before going into rooms full of people when I am wearing a suit.
"Now I have confessed that, I will probably be even more worried people are looking at me."
Singers Nicole Scherzinger and Paloma Faith also took part in the campaign.