Prince Harry Invites Cressida Bonas on 'Bridal Right of Passage' to Sandringham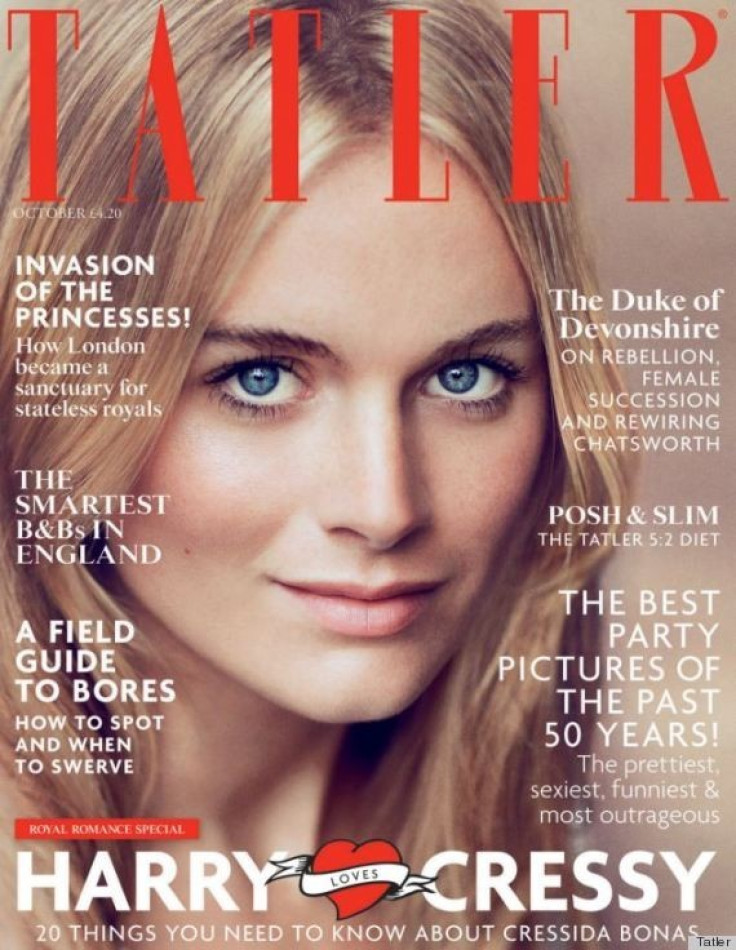 Prince Harry has taken girlfriend Cressida Bonas on a royal bridal "right of passage" at the Queen's Norfolk estate in Sandringham.
Harry, 29, and Bonas, 24, spent the weekend shooting with friends on the 20,000-acre estate - an indication that she has the "royal seal of approval", the Sun reports.
A source told the newspaper: "A weekend at Sandringham is almost a rite of passage for any future royal bride.
"Harry has an extremely demanding role in the military and it's the perfect place for him to unwind with those he dearly wants to be around.
"Cressie has been given the Royal seal of approval. Of that there is no doubt. Harry is smitten and treats her like a princess."
While Bonas spent the weekend at the royal estate, she is yet to meet the Queen, who was in London over the weekend.
Kate Middleton is thought to have first visited Sandringham in 2003 with a group of friends after meeting at St Andrews in 2001.
Bonas's presence at Sandringham is further indication that Harry is planning to propose to Bonas. The couple has been dating since meeting through Princess Eugenie in May last year.
Wedding next year
During his posts abroad with the military, the couple are believed to have kept in touch over the phone and they were spotted kissing on a skiing holiday in Switzerland in February.
More recently, the couple has become more public, with the pair spotted on several dates around London, including a James Blunt concert in Notting Hill and a trip to the West End to see the Book of Mormon.
Earlier this month a friend of the couple said they are expecting another royal wedding as early as next year. Sources suggested that early on in their relationship, the Trinity Laban Conservatoire of Music and Dance graduate had felt reluctant about becoming a member of the royal family, but that her fears have since subsided.
A friend of Bonas told the Telegraph: "Cressie is going to marry Harry. [He] never stops talking about marriage and children, and she has now got used to the idea. The wedding is likely to take place next year."
Another friend told the Mirror: "Harry hasn't proposed yet but it's only a matter of time.
"Much to Harry's ­delight, Cressida is very keen to become more serious. They want to remain very much as they are - with a ­private life away from the cameras but Cressida has quickly come around to the fact she loves Harry and will end up being part of the family."
© Copyright IBTimes 2023. All rights reserved.