Prince Harry 'fought hard to attack' royals, says expert
The Duke of Sussex is allegedly ruining any chance of reconciliation with his family with his media interviews.
A royal expert claimed that Prince Harry is making it hard for the royals to trust him following the series of interviews he gave in which he attacked his family.
Royal expert Jonathan Sacerdoti said the Duke of Sussex is only pushing his family away with his media interviews. He claimed the royal family does not want to be associated with the 38-year-old because they worry that private conversations will only end up on Netflix or other interviews.
The expert said that Prince Harry is contradicting his words with his actions when he told Tom Bradby in an interview that he wants his family back. He told US Weekly that the duke seems to be "acknowledging [that] there's no way back" for him.
Sacerdoti added, "He (Prince Harry) said he wants his brother back, he wants his father back. ... I think that seems a bit rich, to be honest, because Meghan [Markle] and Harry have done everything they could to alienate themselves from their family. I think they've really fought quite hard to attack the family."
He added that the couple airing their grievances about The Firm in interviews only makes it harder for the British royals to trust them. He also challenged claims the duke made in his interview with Anderson Cooper about Buckingham Palace being responsible for the leaking of stories to the tabloids.
He said, "I would say they're not likely to be having complex or emotional discussions behind the scenes because if anyone's leaking things, it does seem to come more from Harry and Meghan's side."
"So, should the king or the future king — that is to say, Charles or William — have anything to say in private, they're probably very afraid to because they're worried that it will just be on Netflix or on Spotify or in a book or told to Gayle King or to Anderson Cooper."
Sacerdoti thinks the constant interviews are not how Prince Harry should go about trying to make peace with his family. He thinks the Duke of Sussex does not stand any chance of reconciling with the royals.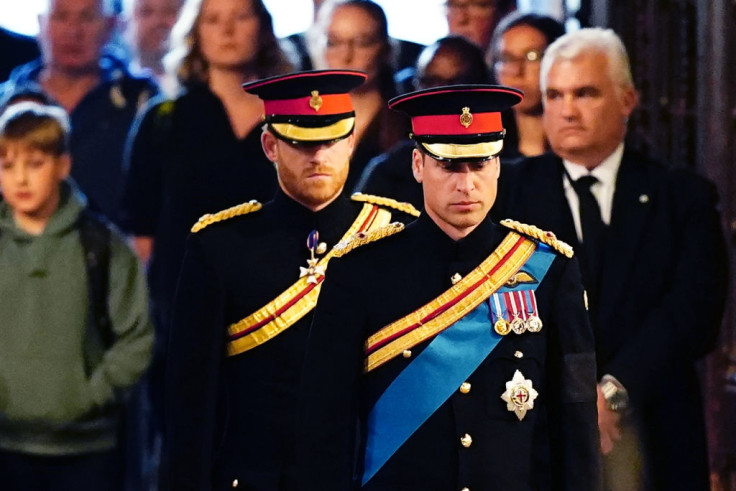 © Copyright IBTimes 2023. All rights reserved.