Prince Harry received a standing ovation as he accepted a posthumous award for his mother, Princess Diana for her work to raise HIV and Aids awareness.
The youngest son of the late princess delivered a poignant speech and paid tribute to her groundbreaking work at the Virgin Holidays Attitude Awards on Thursday (12 October).
"William and I are incredibly proud of what our mother achieved. And we thank you for awarding her the Legacy Award," the 33-year-old royal said.
Harry recalled his mother's dedication to ending the stigma around Aids, while raising awareness for the disease.
Diana notably shook hands and kissed the cheek of an Aids patient to prove that the virus could not be transferred through casual contact.
"She knew exactly what she was doing," he told the audience.
"She was using her position as Princess of Wales, the most famous woman in the world, to challenge everyone to educate themselves, to find their compassion, and the reach out to those who need help instead of pushing them away."
He said his mother, who died in 1997, "felt a responsibility to shine her spotlight on the people and issues that were often ignored".
Harry continued: "She know that the misunderstanding of this relatively new disease was creating a dangerous situation when mixed with homophobia."
Diana worked tirelessly during her life to increase resources to those affected and to change attitudes towards victims of the disease. The posthumous award recognises the significance of her work during the 1980s and 1990s, Attitude said.
According to the Mirror, as Harry gave his moving remarks in front of a celebrity-filled crowd, which included Amanda Holden, Charli XCX and Sam Smith, the magazine's cover featuring a black and white image of Diana was projected onto a screen. The photo was shot by former royal photographer Patrick Demarchelier.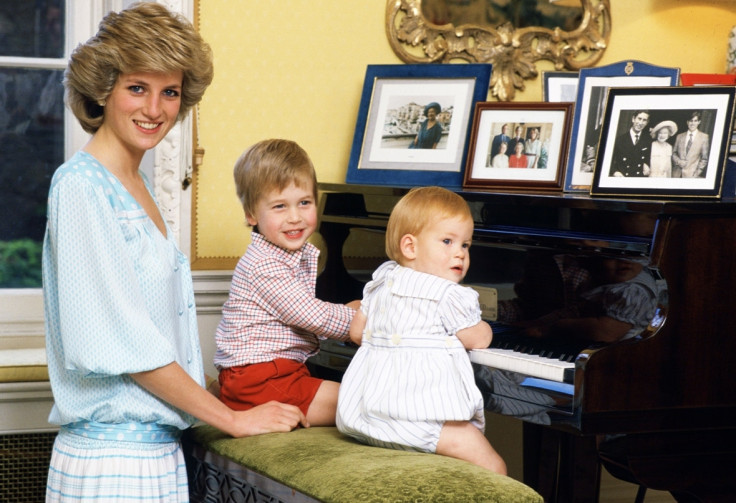 "Behind Diana's famous beauty and style, there was a radical firebrand driven by a passion for activism," said Darren Styles, managing director of Stream Publishing and publisher of Attitude magazine.
"Very few individuals had the power to change the mindset of millions of people at that time, but Diana knew that she was one of them—and she chose to wield her power to improve the lives of gay men suffering with HIV/Aids," he continued.
Styles added: "2017 may mark 20 years since the death of the princess, but it also marks 30 years since the start of her HIV activism, and her opening of the UK's first hospital unit dedicated to HIV/Aids."
Prince Harry and Prince William have spent the last six months paying tribute to their mother's memory and work leading up to the 20th anniversary of her death in a car crash in Paris.