In an emotional interview for a new documentary, Prince Harry revealed the effect his mother's untimely death in 1997 had on his life. The royal opened up in ITV's latest documentary, Prince Harry In Africa, which marks the 10th anniversary of the Aids charity he set up in her memory, Sentebale.
"I never really dealt with what had happened," the 32-year-old royal said. "It was a lot of buried emotion. For a huge part of my life I didn't really want to think about it."
Prince Harry was just 12 years old when his mother, Princess Diana, died in a car crash in Paris. The red-headed royal and his older brother Prince William are set to commemorate their mother's life 20 years after her death in a number of official events, the MailOnline reported.
The prince told ITV that he was inspired by his mother's mission to make a difference in the lives of those most vulnerable. Harry set up Sentebale in his mother's memory in 2006 along with Prince Sees in Lesotho. The charity helps children affected by extreme poverty and the HIV/Aids epidemic.
Harry said that he first headed to Lesotho during his gap year as he wanted to "make my mother proud".
"At that stage I had no mechanism to be able to start a charity or make any more of an impact than literally being the ginger white prince to come and make these kids laugh," he said. "To a certain extent this is a lot of unfinished business, unfinished work my mother never completed."
He suggested the charity helped him confront his personal issues. "I now view life very differently from what it used to be," he said. "I used to bury my head in the sand, and let everything around you tear you to pieces."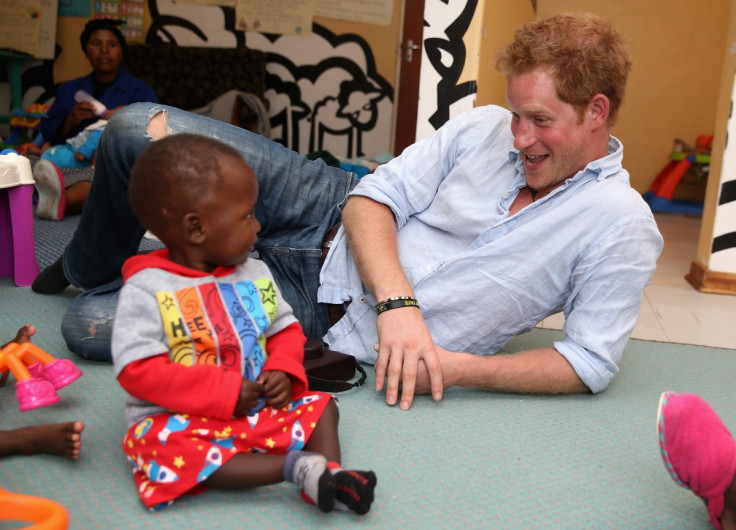 "The fact that I've managed to keep Sentebale going ... for the last 10/11 years has been fantastic because now everything else I'm involved with makes sense to me and I'm just getting started," he continued. "I need to make something of my life ... I was fighting the system, going, 'I don't want to be this person'. My mother died when I was very, very young and I don't want to be in the position."
He added: "Now I'm so energised, fired up, to be lucky enough to be in a position to make a difference." The prince said he hopes to continue working in Africa throughout his life and hopes the love he has for the continent will be carried on with his future children.
"Anybody that I have spoken to who has been to Africa, most of the people get it, and Africa gets it. For me personally, it is an escape," he said. "Now not only have I found that escape, I have found a way to use the name and position for good. For me, now, I have this love of Africa and it will never disappear and I hope it carries on with my children as well."
Prince Harry In Africa will air on ITV on Monday (19 December) at 9pm GMT.