Michael Jackson's son, Prince Jackson, has said that he hopes to continue his father's legacy of humanitarian work.
The 19-year-old revealed that he is volunteering at Heal LA, a charity aimed at fighting homelessness, child abuse and hunger, that was inspired by Michael's commitment to supporting children and his song Heal The World.
The nonprofit organisation began at Loyola Marymount University, where Prince is currently a second-year student.
Speaking at the Boys & Girls Club in Los Angeles, he told People magazine that he is inspired by his father's example.
"He taught me what it is to be a man; he showed me what it is to be a father," he explained. "[Giving back] is something that my dad always did, and he instilled that in me and my siblings to keep doing it. I think it's just the way that I was raised.
"For me, [I want] to pass that on to my kids, or to help someone else who has kids. My cousin, TJ [Jackson]'s, kids, I treat them as if they were my kids. I have fun with them, I love watching them. The more I do stuff like this, the more I realise how much of me it is, how big a part of me it is," he added.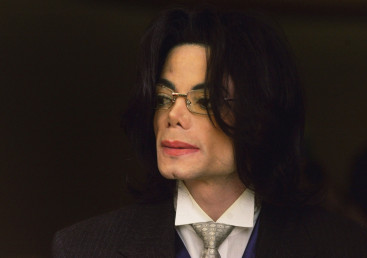 Recalling a particular hospital visit with his father, he said: "He had taken us to a hospital for children and I remember that they were very sick. But when he walked into the room, it lit up. All of the kids got happy."
While he intends to continue the Thriller star's charitable work, Prince confessed that he hasn't inherited his father's musical talent and also cannot dance. However Mail Online reports that he intends to honour his father - who was renowned for his groundbreaking videos - by owning his own music video production company.
He told the LA Times in November: "My dad would ask me what I wanted to do and my answer was always producing and directing. The way I cope with it [the loss of his father] is incorporating him into my life in every way — from my company logo having little bits of him [to] using his metaphors and trying to follow everything he taught us."
Prince Jackson was just 12 years old when his father was found dead at their Los Angeles home on 25 June 2009 after suffering a cardiac arrest. He was 50. The homicide investigation into his death concluded that the pop legend succumbed to a lethal dose of the anaesthetic propofol administered by his personal physician, Dr Conrad Murray.
The late singer was preparing for his grand comeback This Is It live tour at the time of death.
Murray was convicted of the singer's death in 2011 and sentenced to four years in prison. He was released in 2013 after serving nearly two years.