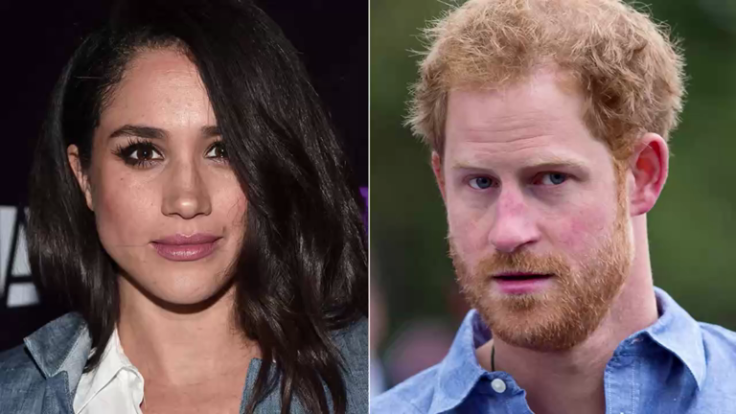 Prince Harry and his girlfriend Meghan Markle are getting ready for the holidays. The pair were spotted in south London on Monday night (12 December) buying a Christmas tree together at the Pines and Needles store.
The couple browsed for 30 minutes before settling on a £65 6-foot non-drop Nordmann Fir, PEOPLE reported. The prince also donated £1 to charity, The Telegraph noted.
The 35-year-old American actress reportedly talked about missing home food with fellow American Zaqia Crawford, who sold the couple their tree. "I had no idea who he was at all. I was talking to the girl mostly – she was really nice," Crawford said to the Telegraph.
"She told me she was from LA and I said it was sunny over there and she said 'yes it's over here'. We talked about the food here and in the United States and what kind of things I like to eat here," the 30-year-old continued.
Crawford added to PEOPLE: "It was totally clear that they were a couple. It wasn't overly affectionate or anything like that – they were just doing cute, couple-y stuff, like making each other laugh and being excited. Just lots of touching and laughing. They were just like any other couple."
The store's staff said the royal did not purchase a Christmas tree stand (£20.95), festive lights (£29.95) or opt in for the £15 fee to have the tree delivered to Kensington Palace. The couple, who left hand-in-hand, are believed to have taken the tree to the palace by car.
Fellow staff member Ollie Wilkinson confirmed that Crawford did not recognise the royal. Twenty-two year old Wilkinson added: "I gave him a bunch of mistletoe – he smelled one of the berries and said it 'smelled a bit weird' and [Markle] said she liked it. Then they got into the car. They walked off holding hands with [Prince Harry] holding the tree in one hand."
The Telegraph noted that Pines and Needles have had several celebrity customers in the past, including Elton John, Noel Gallagher and Madonna. Store owner Sam Lyle, who opened the firm with his brother Josh in 1996, said: "They were completely charming together and blissfully unaware that our jaws had hit the floor. They chose a gorgeous Nordmann Fir and walked away after exchanging Christmas pleasantries."
Lyle added: "We hope we can add them to our list of illustrious names who buy from us each and every year. There would certainly be a rush from our staff should they ask us to decorate it, too!"