Prince Harry takes to the skies with the Australian Defence Force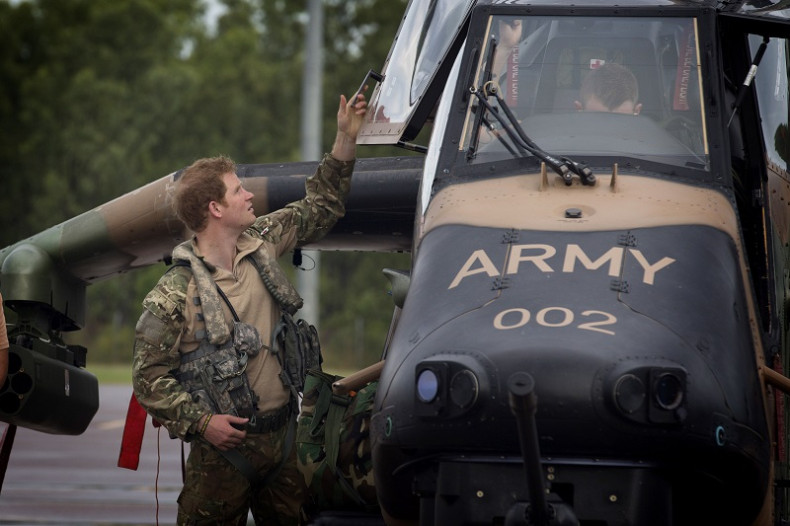 Prince Harry took to the skies of Australia on Saturday (18 April), as part of his four-week secondment with Australia's military.
He flew in Australian Defence Force (ADF) armed reconnaissance helicopter Tiger, one of the most advanced aircraft of its type.
The prince – who uses the name Captain Harry Wales during his military career – has already camped in the outback, met Aboriginal elders, done physical training with troops, and played a game of wheelchair Australian football with wounded soldiers.
Prince Harry been based with the Australian Army in the Northern Territory and Western Australia since early April.
According a statement released by Australia's Defence Department on Saturday (18 April), the prince took in some flight simulation training before heading out in an attack helicopter reconnaissance flight from Darwin.
He will travel to Gallipoli for Anzac Day, before spending time with Australian special forces in Perth and the Australian army in Sydney.
A Kensington Palace spokesman has said that because it is not an official royal visit, the prince does not plan to make any public speeches.
Prince Harry, who has served twice in Afghanistan, has said he is looking forward to a "new chapter" in his life.
He announced in March that he would end his 10-year military career in June.