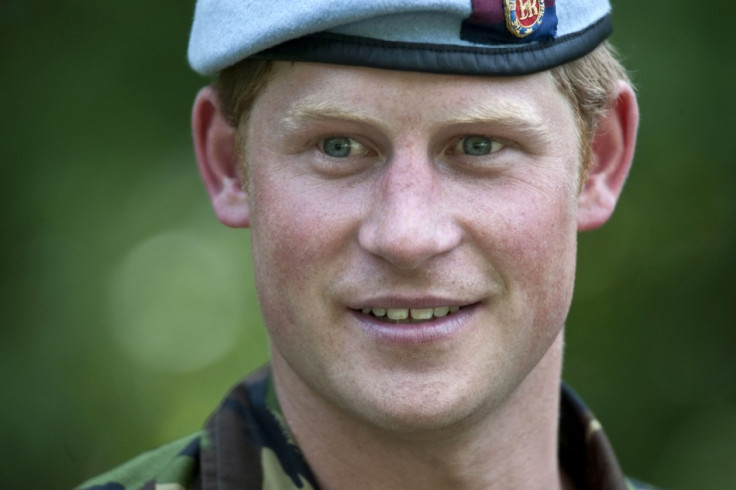 Prince Harry has been warned by the mayor of a US town where he is staying during helicopter training not to 'fornicate' with the town's young women.
The 27-year-old royal, known for his fun-loving ways, was told by Ron Henry, mayor of the Gila Bend, in the Arizona desert to be on his best behaviour during his stay in the Christian community.
According to the Telegraph, Henry, 64, said: 'There are probably some fathers here in Gila Bend who would go to extremes to protect their daughters.
'Beauty is in the eye of the beholder and we have some very pretty girls here. Some of the dads won't take too kindly to a Prince fornicating the night away and drinking into the small hours.
'It is a very quiet town with a lot of good Christian people. This isn't a party town.'
Army helicopter pilot, Harry was sent to been moved to 1700-populated Gila Bend to complete the final stage of a weapons course he has been doing in the United States.
He will live at a nearby base for the next month and train in conditions similar to those that he will face in Afghanistan.
Any ideas that Harry may have had of any late night liaisons with the town's young females have also been put to bed by the mayor who added: 'It is a pretty quiet nightlife scene here in Gila Bend. I would advise the Prince to take in the beautiful sights of the desert. He's been sighted around town and he's among us.'
The small town is a far cry from trendy California, where he was staying during the earlier stage of his training. The outgoing prince might also find himself spending a lot of nights in front of the TV as the town doesn't even have a cinema.
Space Age Lodge restaurant waitress Renee Vidanasaid: 'This is a very small town. There are a lot of girls in town who would kill to meet a British prince, I think he is going to be swamped when he comes here.
'They all usually are hanging around the basketball courts at night, but if they know he is sitting here in the Space Age Lodge restaurant they will all arrive with their camera phones.'