Prince Harry expressed his delight upon visiting St Kitts and Nevis as part of his two-week royal tour of the Caribbean in a heartfelt speech today (23 November).
On behalf of his grandmother, Queen Elizabeth II, the 32-year-old apologised for her absence, claiming Her Majesty "sends her best wishes to you all and is sorry not to be able to come personally".
He went on to state his appreciation of spending time with some of the country's young people during a speech held at the Central Forest Reserve National Park.
The prince stated: "There is no better way to judge the future of a country than by spending time with its youth; taking the time to listen to what they have to say; and understanding their vision for the nation they will inherit."
"Those performances showed that the young people of St Kitts and Nevis have creativity and energy in bounds – two qualities that will set you up for the future. Well done and thank you for sharing your talent with us all," he continued. Read Harry's speech in full here.
Looking smart in a blue suit with a tie for the daytime engagement, Harry spoke in front of a luscious backdrop of green mountains.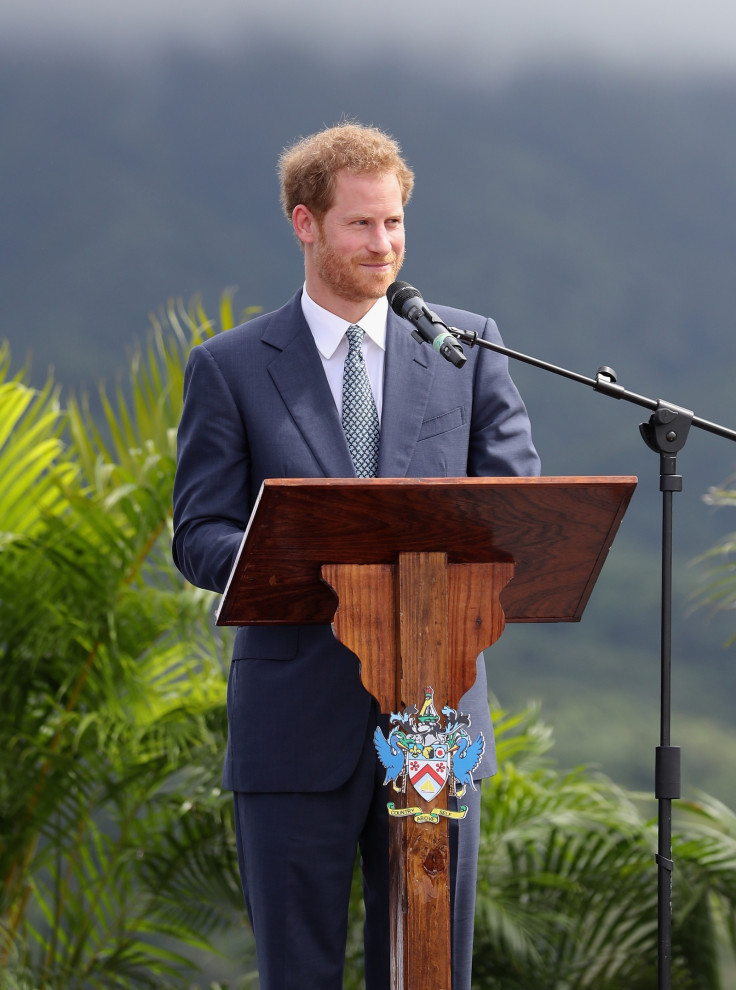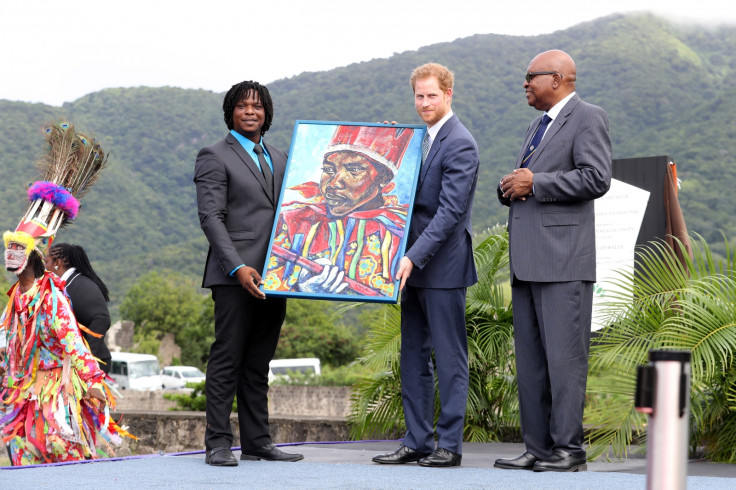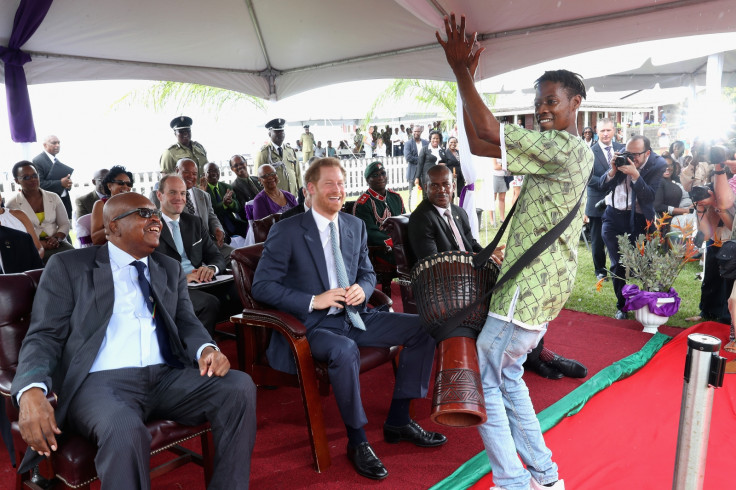 Earlier in the day, he joined in a performance from the National Youth Drum Corp at Brimstone Hill Fortress, which is a Unesco World Heritage site.
The royal – who confirmed his relationship with Suits actress Meghan Markle earlier this month – was in his element when greeted by colourfully-dressed dancers at the youth rally on the fourth day of his official tour.
Prince Harry's visit to the Caribbean marks the 35<sup>th Anniversary of Independence in Antigua and Barbuda – and the 50<sup>th Anniversary of Independence in Barbados and Guyana.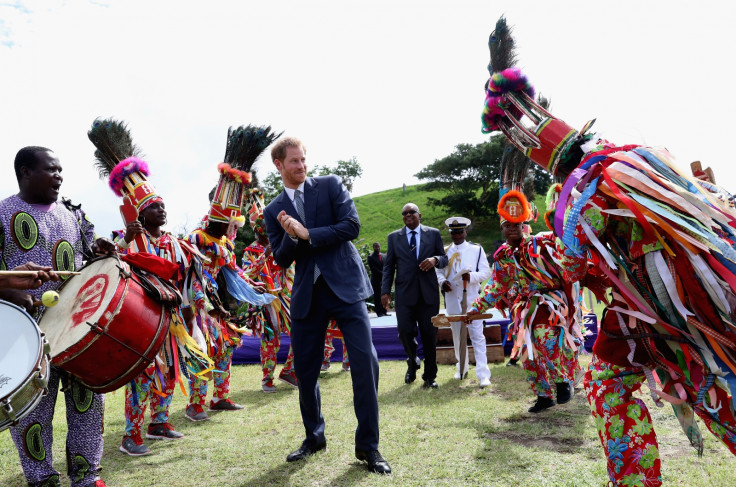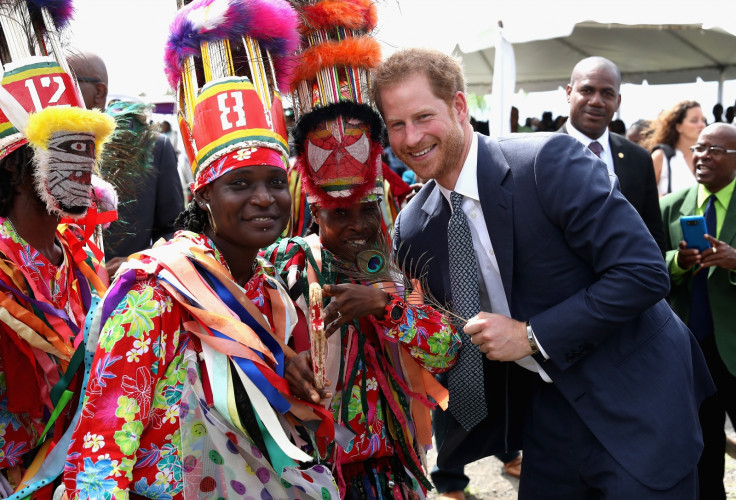 The prince has enjoyed a highly active tour so far, playing sports including volleyball and golf with schoolchildren and gutting a fish he caught after a boat excursion.
His energetic third day of the tour (22 November) came after a rather awkward night before at a reception at Barnacle Point. Staged in Prince Harry's honour, leader of Antigua and Barbuda, Gastron Brown, made a speech referring to his newly-confirmed relationship with Suits actress Meghan Markle.
Browne invited the prince to "honeymoon" in Antigua with his potential wife, stressing the romantic credentials the country has to offer before 300 guests.
He said: "I understand that there may be a new addition to the Royal Family very soon? I am told that there may be a princess and I just want to say that should you make the decision to honeymoon – then Antigua and Barbuda want to welcome you."