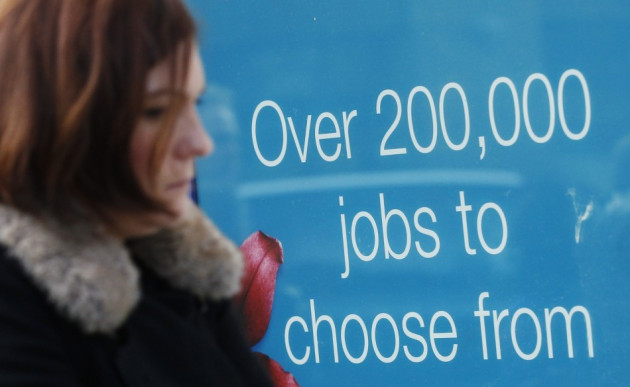 More than one on four young British people think their prospects will be damaged for life by the recession.
A further 20 per cent feel that the global economic slowdown triggered by the 2008 financial crash has stripped them of all hope of ever achieving their ambitions.
The gloom pervading a significant portion of British young people was revealed in the Prince's Trust Youth Index.
Experts forecast more economic gloom in the 12 months ahead, with sluggish to zero growth continuing to make finding a job difficult for many.
According to the trust, one in 10 youngsters feel that they cannot cope with day-to-day life. Not being in employment, education or training (NEETs) made matters worse, with feelings of being unable to cope double among NEETs compared to their peers in work.
Loneliness is also a problem, with one in five saying they had nobody with whom to share their problems while growing up.
Meanwhile, depression is an issue for nearly a third of young people. Thirty-one percent of respondents reported "often" or "always" feeling down.
Surveying 2,136 people aged between 16 and 25 revealed an unexpected correlation between employment and feelings of love. Subjects with a job were more than twice as likely to feel loved personally.
Martina Milburn, chief executive of the Prince's Trust, said: "A frightening number of unemployed young people feel unable to cope - and it is particularly tough for those who don't have a support network in place.
"We know at the Prince's Trust that it is often those from the most vulnerable backgrounds who end up furthest from the job market.
"Life can become a demoralising downward spiral - from a challenging childhood into life as a jobless adult. But with the right support we can help get these lives on track."
Richard Parish, chief executive of the Royal Society of Public Health, said: "The Youth Index clearly shows a worrying discrepancy between young people who are in work and those who are not.
"These unemployed young people need support to regain their self-worth and, ultimately, get them back in the workplace."