Geri Halliwell proved she's a favourite with all the royals as she shared a joke with Prince Harry at the Abu Dhabi Grand Prix.
The former Spice Girl famously planted a kiss on Prince Charles's cheek at a photocall at the Royal Variety Performance and on another occasion, channelled Marilyn Monroe to sing Happy Birthday to the future king.
And it seems that Harry is just a chip off the old block as he stopped to share a joke with his father's favourite Spice Girl .
Following a tour of Middle East, the 30-year-old was enjoying a day of motor racing as he watched Britain's Lewis Hamilton qualify for the world title race.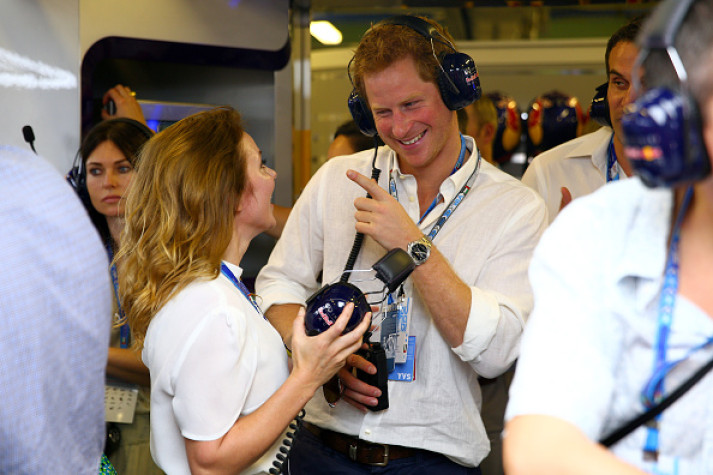 Harry, who was seen in Oman days earlier at one of the country's most holy mosques, was seen laughing and pointing with the former pop star during the event.
Halliwell, who is engaged to Formula One Red Bull team boss Christian Horner, had earlier turned out to support the royal at Sentebale Polo Cup.
Recalling how she first met Prince Harry when he was just a boy she said "I have met Prince Harry a few times. I've seen him since he was about 10. I have seen him grow up. It is brilliant what he is doing with his life. It's all for a good cause. I think he is a great ambassador for showing people that we care and he's got great spirit and heart. I think he's brilliant. We are looking forward to serving him in action.'"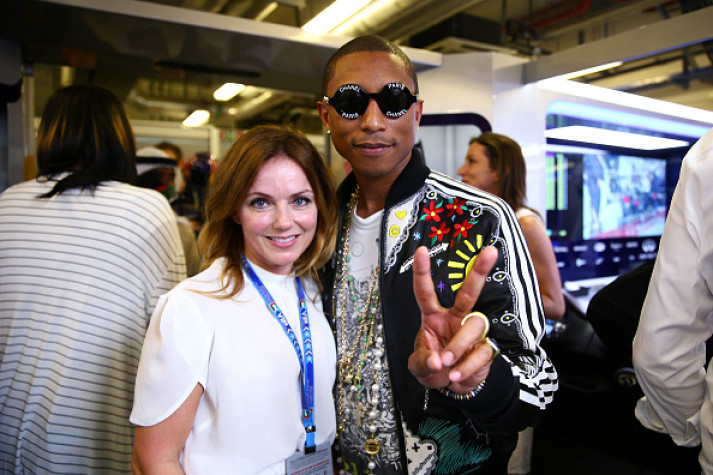 The young royal was also spotted in conversation with Sheikh Falah bin Zayed Bin Sultan Al Nahyan, a member of Abu Dhabi's ruling family, and his young son.
Other celebrities attending the high profile race included singer Pharrell Williams and actress Michelle Rodriguez.