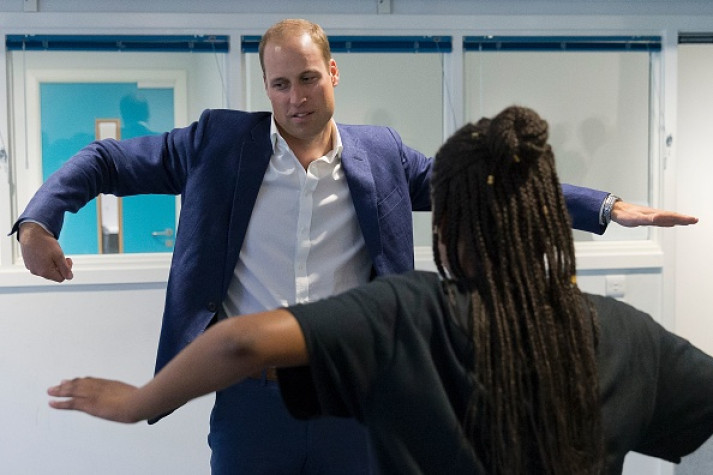 Prince William tried his best to show off his moves as he joined a group of young dancers at a London youth centre today (14 September). The 34-year-old was given an impromptu lesson by the Scariofunk dance collective during a visit to Caius House Youth Centre in London.
"I can never get the shoulder shiver right," he said as he attempted to copy a body-popping move. "There is no pressure, because I will look ridiculous," he admitted.
Candice Blake, 15, who was giving the Prince some pointers, was not overly impressed by the his dancing skills, but he was a good sport and she gave him a "generous' 5 out of 10 for his performance. But 10 out of 10 for effort. He was up for it," she added.
Earlier the father-of-two joined a group of youngsters in a cake-decorating session, where the conversation quickly turned to The Great British Bake Off as the Prince weighed in on the debate regarding the show's controversial transfer to Channel 4.
"Mary Berry, eat your heart out!" he joked as he tried his hand at cake decorating. "I've watched Bake Off a few times – you must be distraught it's moving," he asked the young bakers adding that the show will be "just as good" after it switches to the rival channel.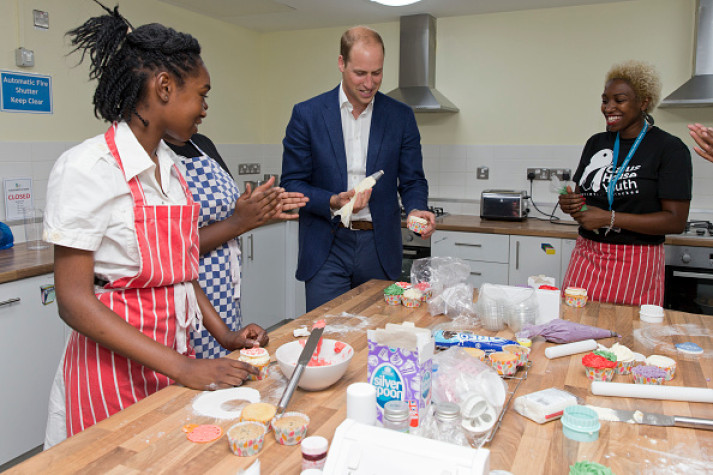 While William was a willing participant in the activities, he drew the line at taking on a young boxer in the ring. "I've left my gloves at home," he told 12-year-old Dante Morgan after being challenged to a fight at Caius House in Battersea, south London.
The Duke's visit came after he invested the centre's chairman, Patrick Burgess, with the OBE at Windsor Castle in December 2015 and was invited to visit Caius House. Caius House brings the local community together by helping young people bridge the educational and life skills gap between childhood and adulthood Mail Online reports.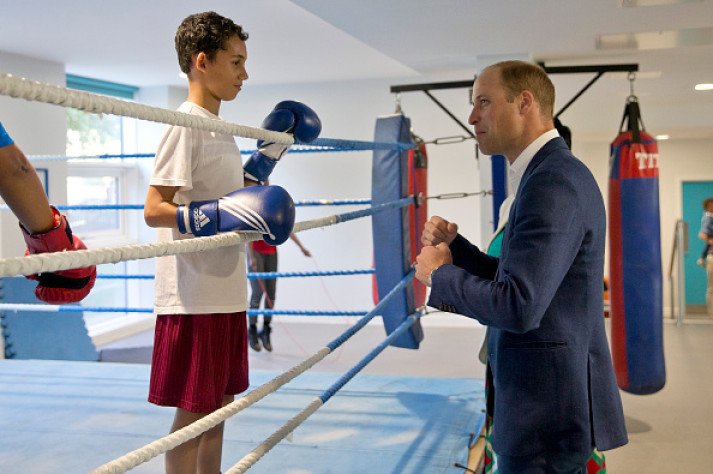 The visit comes as the Duke and Duchess of Cambridge prepare for their official tour of Canada. Prince George and Princess Charlotte will join their parents for the week-long tour of the country which will include up to 30 official engagements.
As Princess Charlotte embarks on her first official royal tour, its thought the two young royals may make as many as four public appearances during their visit. The family will fly into Victoria, on the west coast of Canada, on September 24.