Prince William: Duke of Cambridge dresses as a Japanese Samurai during Far East tour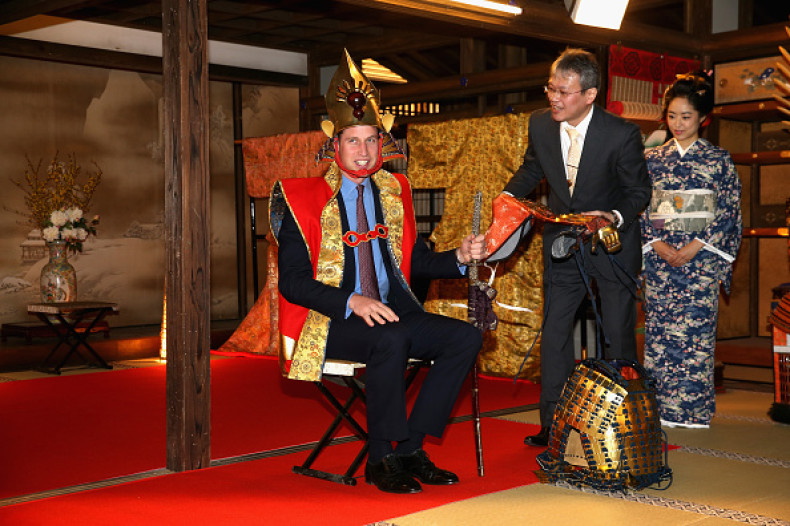 Prince William has visited Fukushima during his six-day tour of the Far East.
The Duke of Cambridge travelled by bullet train to northeast Japan accompanied by Japan's prime minister Shinzo Abe.
In 2011, the region was hit by a magnitude 9 earthquake and a tsunami that killed thousands and destroyed a nuclear power plant.
William went to the Smile children's play area in Koriyama, Fukushima prefecture where he interacted with the children. The site features a radiation monitor outside to measure background radiation levels as a reassurance that it is safe to play outdoors. For many months after the tsunami, parents were afraid to let their children play outside. 15 miles from Koriyama, an exclusion zone is still in place where people once lived and worked.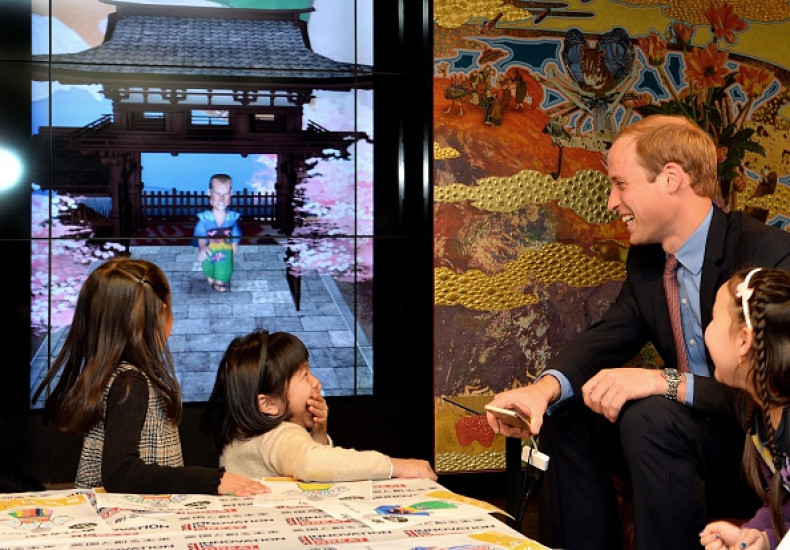 The young royal joined the children in a ball pit and entertained them by juggling. The Prince was spotted laughing good-humouredly with the Japanese children during his visit to the British designed Tsutaya bookshop. As a cartoon image of him appeared on a screen after he scanned in one of the drawings, he said: "Who's that guy? "Looking good! That's a strong look," he joked.
In the evening William joined the PM for a traditional Japanese dinner. The Duke of Cambridge gamely donned a casual kimono for dinner with the prime minister at a Japanese inn. The meal was designed to show that food grown in the area is safe despite concerns about radiation.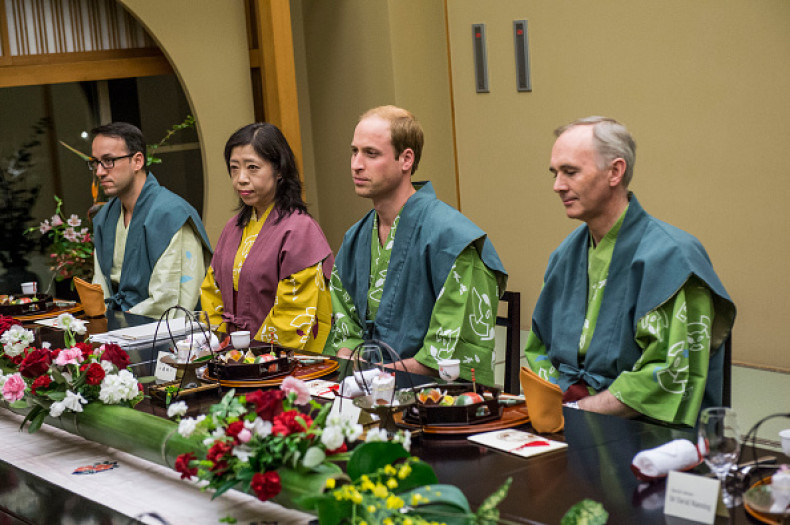 The trip to Fukushima has been the focus of controversy however, with critics claiming that Prime Minister Shinzo Abe is 'using' the royal visit to Fukushima to further his own aims presenting an image of a town rehabilitated after the tragedy.
Prince William's hectic schedule also included a visit to the set of Japan's longest running historical drama, Taiga at NHK Public Broadcasting Studios. He was invited to wear a samurai outfit complete with helmet. Posing for photos he joked: "Harry would love this!"
The Prince dodged the ordeal of wearing a Japanese headpiece. The dubious photo opportunity fell upon Britain's ambassador to Japan, Tim Hitchens.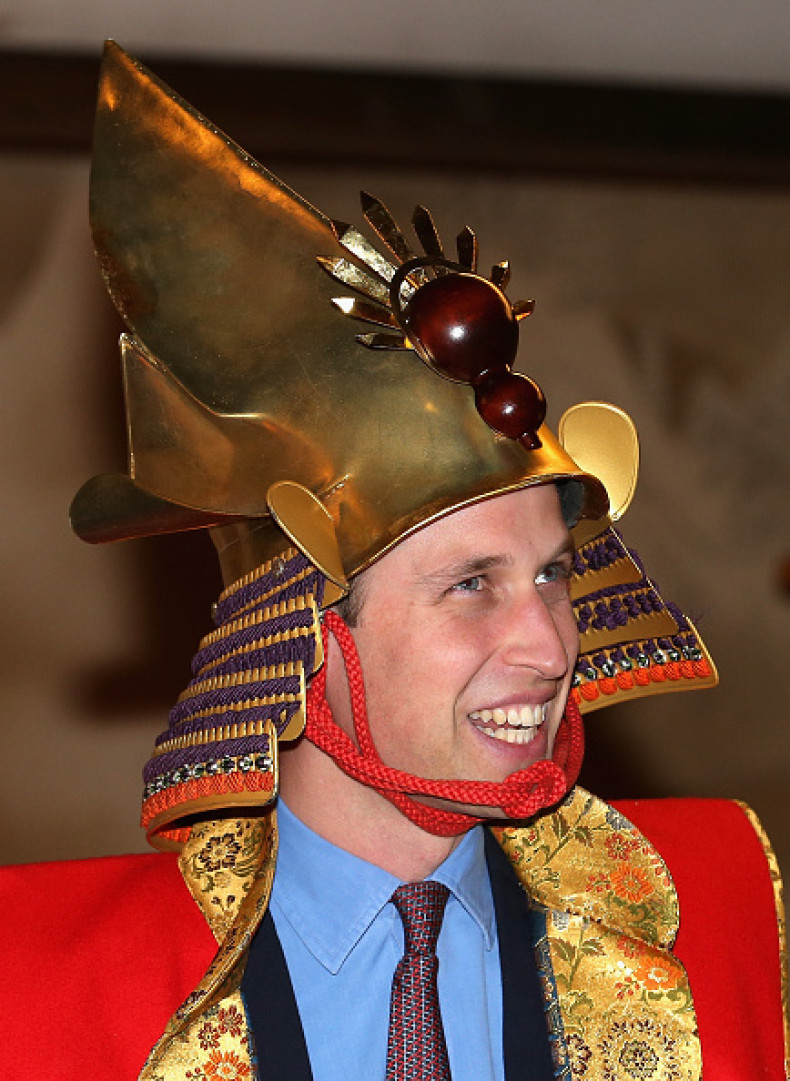 The young royal, who had a huge following in Japan, was met by hundreds of cheering and screaming Japanese as he toured a bookshop in the Daikanyama district of central Tokyo.