The Duke of Cambridge may hang up his flying suit as he prepares for the arrival of his first child with Kate Middleton.
Even though the prince's three-year tour of duty as a search and rescue pilot is not due to end until September, sources say that Sunday 31 March marks the end of the minimum period he needs to serve.
Prince William's press officer refused to confirm or deny the news. "The decision as to what the Duke will do once his current tour with the Search and Rescue Force comes to an end in late summer is still with the Duke himself."
William will make an official announcement next month, say military sources, and is believed to be planning to leave officially around the time Kate Middleton gives birth in July.
This gives him the option of finishing his posting at RAF Valley on Anglesey before the Duchess of Cambridge gives birth.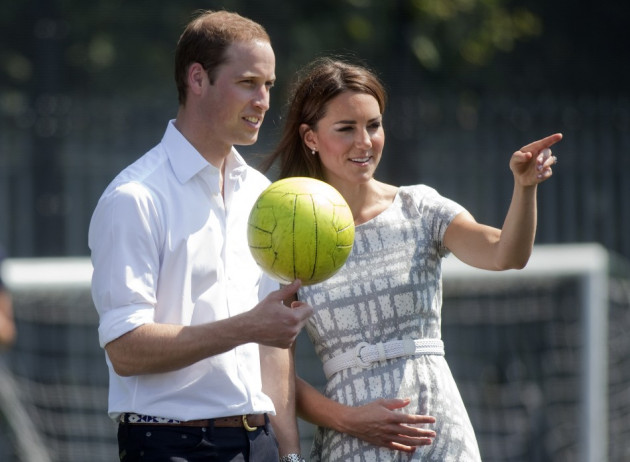 The royal flight lieutenant may take extended paternity leave before deciding on the next stage of his career.
Sources close to the second-in-line to the throne say he may end his military career altogether or take up full-time royal duties.
"He hasn't made a final decision yet on his future but he is there or thereabouts. His tour of duty can finish any time between the end of March and September and the expectation is that it will be over towards the latter half of that period," said a royal source.
An MoD spokesman said the Duke had reached a point known as a tour review date, when he and his superiors will sit down and discuss what to do next.
"The review happens about six months from the end of the tour," said the spokesman.
"An individual might move on before the end date of their tour, depending on the availability of personnel, they may stay in post or they may even be asked to stay on longer, if required. There are no hard and fast rules."
It's been stressed that the Duke and Duchess are under no pressure to take up full-time royal duties. Prince William has in the past voiced a preference for staying in the Forces to give their family as normal a start as possible.
In a BBC documentary to be shown on 8 April, the Duke spoke of his passion for flying: "There's no greater feeling than when you've actually done some good."
The new TV series called Helicopter Rescue has been given rare access to Prince William in his day job as an RAF search and rescue pilot.
During the programme, Flight Lieutenant Wales says: "I don't think there's any greater calling in life ... to be able to see a son or daughter's face when you bring their mother or father back from the edge of death - it's quite powerful."