Prince William Made Designer Cry Over Floral Tie He Wore To Singapore Summit
The Prince of Wales wore a sustainable tie from small business Wilmok to the United for Wildlife summit in Singapore on Nov. 6,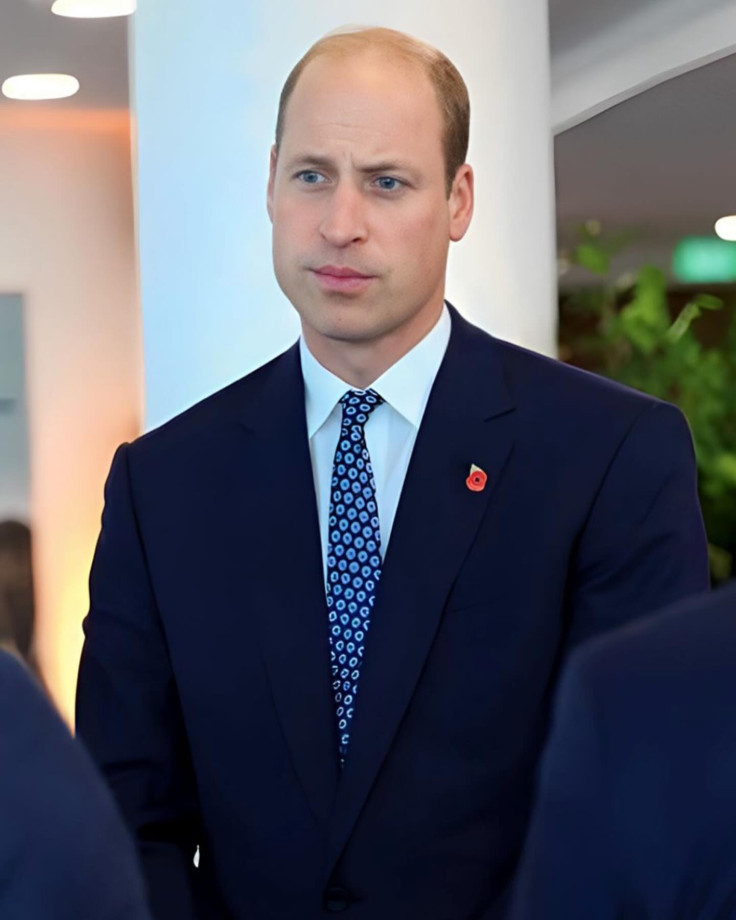 Prince William brought a fashion designer to tears after he was spotted wearing a sustainable floral necktie to the United for Wildlife summit in Singapore ahead of the Earthshot Prize Awards on November 6.
In keeping with the theme of his visit to the country, the Prince of Wales accessorised his navy suit with a blue tie from tie brand Wilmok, which is made from discarded plastic bottles. Brand founder Darryll Wilson shared his shock and also happiness after seeing the British royal wear one of his pieces. It has since racked up on orders since it was spotted on the prince.
He told People: "The first thing I did was FaceTime my wife — and yes, I had happy tears, but it was more of a shock, to be honest."
Wilson shared: "I had 7 followers on Twitter two days ago! I was wondering why there was so much traffic and so many orders. So I checked Twitter, and I saw all the notifications — it went crazy! Some angel found out it was Wilmok and put it on there."
"We are a very, very small business, so it's just insane that the Prince of Wales is wearing my tie!" he exclaimed.
"I did some detective work and I see that the order came from his PA, so I'm thinking William might have chosen it himself. I hope so," Wilson shared.
Wilmok was founded in 2019 amid the COVID-19 pandemic from the 35-year-old fashion designer's home in Rome where has lived for the last 15 years. The name is a combination of the surnames of his Indian father, Wilson, and his Nepalese mother, Moktan.
"It's a dying market because nobody wears ties anymore, but I thought if things don't change then there will be no improvement. I had a very clear vision of what I wanted to do in terms of re-using plastic waste and also sponsoring children in Nepal," Wilson shared about the philanthropic origin behind his business.
Aside from recycling plastic waste, Wilson also makes other accessories and designs silk and wool ties. For every purchase, the brand donates enough money for a week's worth of food to an impoverished child in Nepal through its partnership with the non-profit Food for Life Nepal.
Aside from Monday's United for Wildlife summit, Prince William has worn the Wilmok tie to several other events after he bought it in November 2022. He donned it to a reception held at Buckingham Palace the night before King Charles III's coronation on May 6. He also wore it during his visit to Boston with Kate Middleton for the second Earthshot Prize Awards in December last year.
© Copyright IBTimes 2023. All rights reserved.