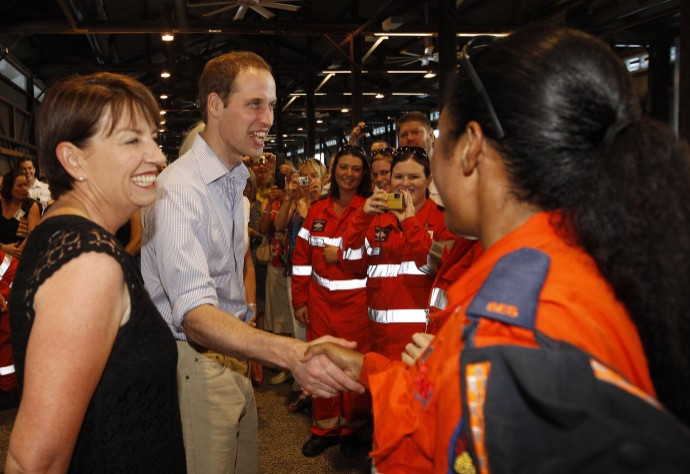 Prince William has praised the courage of rescue workers and given his condolences to those who lost loved ones as a result of the flooding that hit Queensland, Australia at the beginning of this year.
The Prince made the comments at the end of his three day tour of New Zealand and Australia. While in New Zealand, Prince William visited some of those affected by the earthquake which struck Christchurch earlier in the year.
Speaking in Brisbane, Prince William said of those who took part in rescue efforts during the Queensland flooding, "I am full of admiration for their courage and skill".
He added, "On behalf of the Queen, the Prince of Wales and other members of my family, I would like to extend heartfelt condolences to all in Australia who have lost family members and friends in these terrible natural disasters."
The floods, the effects of which were exacerbated by Cyclone Yarsi, resulted in the deaths of 35 people and destroyed 30,000 homes and businesses.